Is Liam Gallagher Teaming Up With Snow Patrol's Johnny McDaid On His New Music?
4 July 2016, 15:58 | Updated: 4 July 2016, 16:06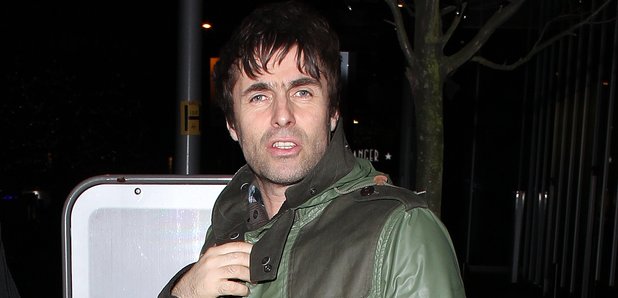 The Oasis man previously called the band "Snore Patrol" on Twitter.
Liam Gallagher is enlisting the help of Snow Patrol's Johnny McDaid, says The Sun.
According to reports, the former Oasis frontman is joining forces with the Northern Irish musician and producer to help re-launch his solo career.
A music insider revealed to The Sun: "It's all set to kick off with Liam, but this time it's about the music.
"He's actually been rather savvy, getting on board some established and well-respected writers, like Johnny, despite his negative views on Snow Patrol previously."
Liam Gallagher once tweeted negatively about the Run band, taking the opportunity to have a dig about his brother Noel at the same time, writing:
See his tweet below:

The source added: "Liam still has the support of the hardcore Oasis following who will be keen to buy his records.
"Whether or not he can still attract other music lovers will be down to his new material."
Gallagher teased his comeback last week, when he tweeted that rock n roll was back:
It's official RnR is back LG x

— Liam Gallagher (@liamgallagher) July 1, 2016
However, as always, his fans mistook his cryptic tweet for Oasis reunion news, confirming it wasn't on the cards because his brother Noel was "not into it".
Listen up no oasis reunion Rkids not into it I am hes to busy being beige new sounds on there way stay cool and most of all relevant LG x

— Liam Gallagher (@liamgallagher) July 1, 2016
Soon after Liam took to Twitter once again to slate a recent interview his brother gave and to make sure people knew he was in no means desperate to go "cap in hand" to his brother.
Not into jumping onto something that happened 20 years ago it was your idea you massive potato who you trying to kid mr showbizz

— Liam Gallagher (@liamgallagher) July 1, 2016
If I was desperate to get oasis back I wouldn't be destroying your so called GOD on this ere Twitter no cap in hand MAN YANA LG x

— Liam Gallagher (@liamgallagher) July 1, 2016
Well that settles that then.... For now at least.