Liam Gallagher Voted Best Frontman Ever
9 April 2010, 10:26 | Updated: 31 August 2013, 21:44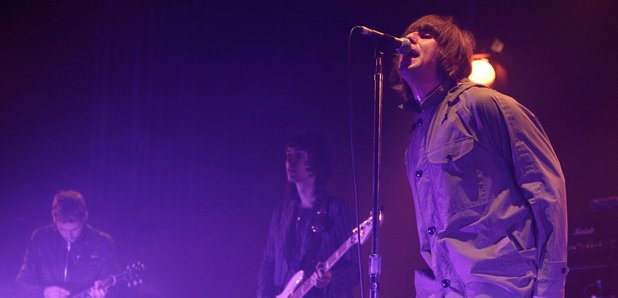 Q Magazine name the former Oasis singer as the greatest. Liam agrees.
Liam Gallagher has beaten Bono, Bob Marley, Paul McCartney and Freddie Mercury to be crowned the greatest ever frontman by Q magazine. Perhaps unsurprisingly, the former Oasis frontman agreed with the result.
"There is Elvis and me. I couldn't say which of the two is best", said Liam.
The top ten list, as voted by Q readers, is as follows:
1 Liam Gallagher
2 Bono
3 Freddie Mercury
4 Damon Albarn
5 Chris Martin
6 Matt Bellamy
7 Jim Morrison
8 Bob Marley
9 Paul McCartney
10 John Lennon