Liam Gallagher Takes Swipe At Noel & Hints At Hypocrisy Over Gorillaz Collab
21 March 2016, 16:16 | Updated: 21 March 2016, 18:13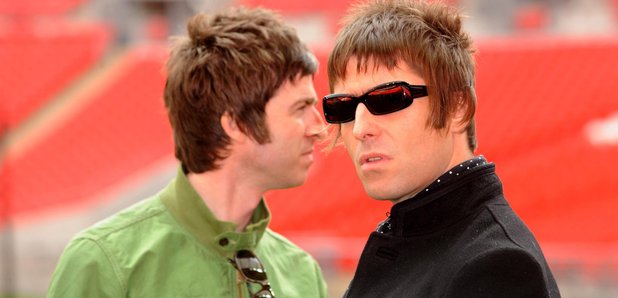 The Oasis frontman posted a video which sees his brother slam the Gorillaz as "music for 12-year-olds".
Liam Gallagher has publicly taken aim at his brother Noel, suggesting he's hypocritical for working with Gorillaz.
Noel Gallagher recently performed a Gorillaz track with Damon Albarn on stage, but his younger brother and former Oasis bandmate reminded everyone about some not-so-flattering words Noel said about the project.
What's that, Noel? - YouTube https://t.co/6pfzAr0Aj7

— Liam Gallagher (@liamgallagher) March 18, 2016
In the video, uploaded to YouTube by Sam Bacon, the Ballad Of The Mighty I singer says: "The Gorillaz? No, it's appalling. It's music for fucking 12-year-olds".
The clip then cuts to his latest performance of Dare with Damon Albarn for The Clash bassist Paul Simonon's birthday.
Noel Gallagher has long since ended his rivalry with Blur and has struck up a friendship with Damon Albarn.
The pair also performed on stage together for the Teenage Cancer Trust in 2013.
This isn't the first time Liam's poked fun at his brother recently. When his Noel attended a West Ham v Man City match with old friend Russell Brand, he took to Twitter, to write: "I see R kids at the game again with Caitlyn Brand".
I see rkids at the game again with his lover Caitlyn brand MCFC LG X

— Liam Gallagher (@liamgallagher) January 23, 2016
Noel Gallagher has yet to respond to this latest taunt from his little brother, but we're sure it's not the end of the story.