Liam Gallagher Makes Dig At One Direction's Liam Payne
20 June 2017, 11:30 | Updated: 20 June 2017, 15:08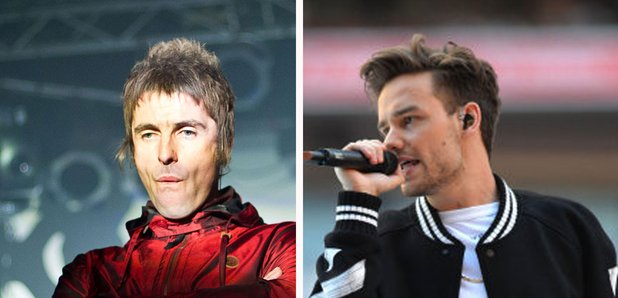 The Oasis legend doesn't seem to mind Harry Styles' new musical direction, though.
Liam Gallagher isn't overly impressed with Liam Payne's solo career so far.
The former Oasis man has praised Harry Styles once again, while hinting at a distaste for Payne's chosen musical direction.
"I can spot a fake a mile off and Harry Styles seems like he wants to bring real music and change his direction," Gallagher told The Sun On Sunday.
However, then hinting at Payne - who recently released his debut solo single Strip That Down - he added: "At least he's not gone rap like the other one. How did that happen? Did they flip a coin and he said, 'Listen, I'm doing the rap one'".
Meanwhile, Liam Gallagher is preparing to make his first UK festival appearance at Glastonbury this weekend.
The rocker previously remained tight-lipped about playing the event when speaking to Radio X's Johnny Vaughan.
Watch our video below:
Now it's confirmed that Gallagher will appear at Worthy Farm, it just remains to be seen what songs will make up part of his setlist.
Thanks to his first solo shows, and his surprise appearance at One Love Manchester, it's safe to assume that the rocker will play Rock N' Roll Star, Slide Away and Live Forever, alongside new solo material in the likes of Wall Of Glass.
Watch Gallagher perform Rock 'N' Roll Star at One Love Manchester:
See him sing Live Forever, accompanied by Coldplay's Chris Martin on guitar: