Liam Gallagher On Sacha Baron Cohen Stab Threat: "It Wasn't The One Eye, It Was Both"
4 March 2016, 10:44 | Updated: 4 March 2016, 15:22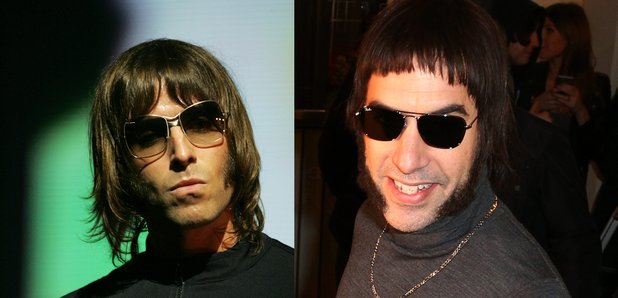 The former Oasis singer has confirmed he threatened the Grimsby star in the most Liam Gallagher way ever...
Liam Gallagher has confirmed reports that he threatened to stab Sacha Baron Cohen in the eye, and revealed he actually went one step further.
Sacha Baron Cohen revealed in an interview with Conan O'Brien, that Gallagher was the inspiration behind his new Grimsby character's hair, because he felt he owed it to the rocker after failing to mention him in a joke at the GQ Awards.
He explained: "He said. 'I'm going to stab you in the eye,' and I thought to myself, 'I've never heard such a specific threat...'
The Borat star added: "Eventually he didn't stab me but I thought to avoid confrontation by having my hair done like him in my next movie".
Now, according to NME, the Live Forever's representative's have confirmed that it wasn't one eye. it was actually two.
They said: "Liam wants to clarify that it wasn't just the one eye, it was both".]
Classic LG.
Listen to the Borat star's initial interview below: