Liam Gallagher Reviewed Noel's Solo Material And Was Ridiculously Brutal...
23 August 2016, 13:15 | Updated: 23 August 2016, 13:23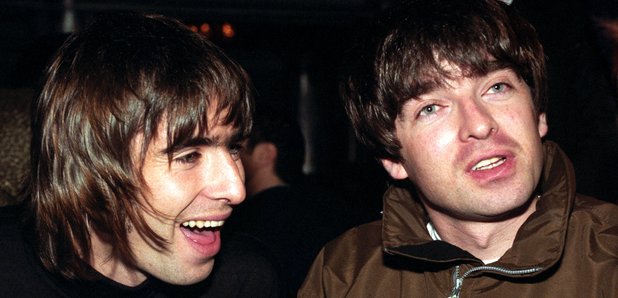 The former Oasis singer reckons he could have made one of his brother's songs a "100 times better".
Liam Gallagher has given his appraisal on his brother Noel Gallagher's solo career, and despite saying some of it is "good," he hasn't held back about what he doesn't like.
In an interview with Q Magazine, the former Oasis singer shared his thoughts on Noel Gallagher's High Flying Birds, admitting he's "heard some songs on the radio or TV".
The outspoken rocker started out with the positive, conceeding: "It's good. Typical Noel songs." However, when it came to AKA... What A Life! he said: "If I'd have sung it I would have changed the whole dynamic. I'd have made it 100 times better."
The 43-year-old added: "I like that Everybody's On The Run one. But that new one with the na-na-na-na bit? [In The Heat Of The Moment] No, not having that at all. It sounds like Blur."
If that wasn't honest enough, it turns out Liam isn't too keen on his brother using the saxophone, either, concluding: "Our kid's not weird enough to go Bowie. Putting a sax on it doesn't make you Starman."
Talking about the upcoming Oasis documentary, Supersonic, and if it made him miss his brother, Liam revealed: "I miss the Noel in the film, that's the Noel I know.
"And I do love him. I don't sit at home crying into a picture of him, though and I'm sure he doesn't of me either. But I'm an energy and I bet he misses that energy".