Liam Gallagher: Oasis Wouldn't Have Worked With Two Liams
31 July 2017, 17:30 | Updated: 31 July 2017, 17:43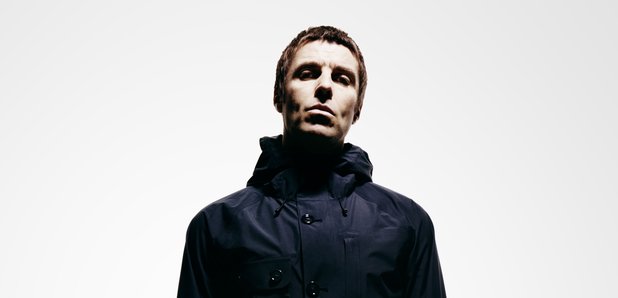 The rocker thinks being the sex, drugs and rock 'n' roll "cliché," while Noel "did the graft" was why the band worked so well.
Liam Gallagher has said the key to the success of Oasis was that his brother Noel worked hard, while he played the role of the rock 'n' roll star.
Asked by GQ if singing songs was just "enough for him," the rocker replied: "Always. Honestly. I knew the score. That was Noel's thing. My thing was the whole cliché: the sex, the drugs, the rock'n'roll."
He added: "I lived it, mate. I was it. And that's why Oasis worked. We couldn't have both been boring f***s and neither could we have both been headcases like me.
"And I know how much it annoyed him. He did the graft while I went out and undid the graft. But Oasis wouldn't have worked with two Liams or two Noels.
"The Rolling Stones wouldn't have worked if they were nuns, would they? Listen, I'm sorry he got dealt the card he did to write the songs, but who's the one with eight houses now? As he says himself, he might have the rock-star life, but who is the real rock star here?"
Liam's last comment may be referring to the fact his brother Noel previously told John Kennedy he was the rock star.
Watch our clip below:
Meanwhile, Gallagher gave his Eh La track its live debut at Rough Trade NYC this weekend.
The former Oasis frontman played a nine-track setlist, which included his new solo material and four Oasis tracks.
Watch it here:
Liam Gallagher performed 'Eh La' for the fist time ever at Rough Trade NYC earlier today.
: azwildcat10 | Instagram. pic.twitter.com/byAO1RiMqT

— oasis world (@myoasisworld) July 30, 2017
Meanwhile, Gallagher complained about the fact he was denied cigarettes while in the city because he didn't have any ID.
Taking to Twitter, he wrote: "I've just been told I can't buy cigs unless I got ID im 4FUKIN4 has the world gone mad".
I've just been told I can't buy cigs unless I got ID im 4FUKIN4 has the world gone mad

— Liam Gallagher (@liamgallagher) July 29, 2017
Gallagher may be busy touring around the world, but he hasn't let that get in the way of talking about his brother.
Speaking to Beats 1's Zane Lowe last week, he said: "If you want to come and hear Oasis music done properly, come to my gig. Our kid (Noel) is doing them like Dolly Parton."
Looks like the pair will never get on. If he doesn't watch out, however, Liam could have another rival in the form of toddler Seth.
Watch a video of the tot, which was shared by his dad, Steven, on Twitter: