Liam Gallagher Says Noel's "Missus" Won't Let Them Get Oasis Back Together
3 October 2016, 10:43 | Updated: 3 October 2016, 17:43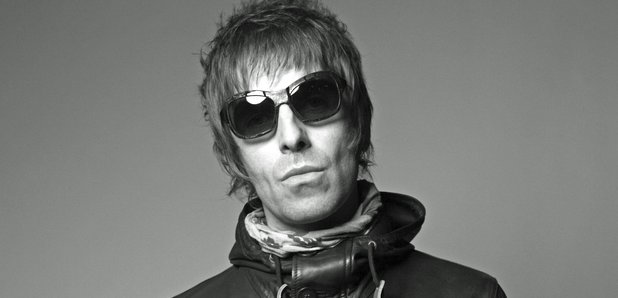 The outspoken rocker thinks his brother's wife, Sara McDonald, "wears the trousers".
Liam Gallagher has given many reasons why Oasis won't get back together, but now he's added Noel's wife, Sara McDonald, into the mix.
In an interview with The Sunday Telegraph newspaper, the former frontman revealed: "His missus, Sara McDonald, won't let him get that band back together. She wears the trousers, mate."
Talking about the fractious relationship with his brother, he said: "The olive branch has been put out many times, and he's blanked it."

"It is a shame," Liam added. "I don't see his kids, he doesn't see my kids, and it hurts my mum, and all that tackle. It's all very childish and ridiculous, but there you go. I'm quite enjoying it, actually."

The Wonderwall singer - who also attacked his brother's sense of style by saying he dressed like Gary Barlow - spoke about Noel at the screening of the Supersonic premiere.
According to Sky News, speaking about the Ballad Of The Mighty I singer's absence, he said: "He won't be here - he's in one of his really, really, really, big houses, probably eating tofu, while having a fucking face peel, ain't that right, man of the people?"
Watch his rant here:
Despite admitting that he missed his brother "without a doubt," he also credited him with ruining his Oasis career.
The 44-year-old revealed: "He just wanted to do this thing, there is a lot of angst there. For someone to ruin my Oasis career to further his own, we have got to get past that a little bit."
Watch the Supersonic trailer below:
Next Sunday, Radio X's Johnny Vaughan will be in conversation with Liam Gallagher and Paul "Bonehead" Arthurs, plus an audience of 200 people in aid of Global's Make Some Noise.
Global's Make Some Noise supports young people living with illness, disability or lack of opportunity. On 7 October the third annual appeal day will see all Global's stations come together and support Global's Make Some Noise with a very special day celebrating the projects it supports with guests, presenter challenges and money can't buy prizes.