Liam Gallagher's "Not Embarking On A Solo Career," But Has Got 10 or 11 Songs...
23 August 2016, 16:56 | Updated: 23 August 2016, 17:00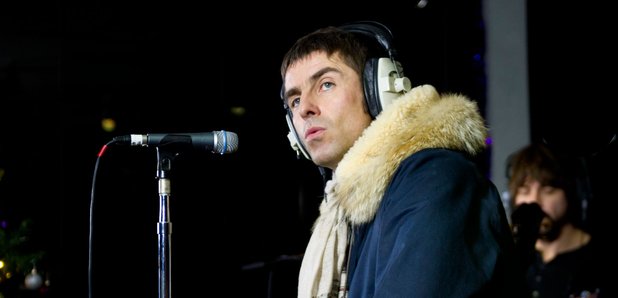 The former Oasis frontman teased his "chin-out" tracks will be released next year.
Liam Gallagher has spoken out about his new material, insisting he isn't "embarking on a solo career".
In his mammoth Q magazine interview, the former Oasis singer teased he has 10 or 11 songs that are ready to be recorded, which will be released next year.
Gallagher revealed: "We've demoed some songs and it's sounding…I am not embarking on a solo 'career'.
"Everyone should know that. There are just 10, 11 songs I've written that are eligible to be recorded."
Describing the tracks, he added: "They've got flair, attitude, the melodies are sick and the words are fucking funny.
"We'll record them this year and release it next year. It'll shock people.
"It's a record written by me, that's got all the right ingredients and sounds well tasty."
Despite the outspoken singer thinking his new material will shock fans, he maintains it won't be complicated or introspective.
"You won't be scratching your chin," Gallagher explained. "It's not Pink Floyd and it ain't Radiohead. It's chin-out music."
The 48-year-old - who last released music with Beady Eye's BE in 2013 - also gave his opinion on the music scene, calling it "fucking shit".
"Music isn't influenced by music, I don't think," he said. "It's influenced by life. To have good music you have to have an interesting, varied life.
"Shit music comes from boring lives. The reason why so much music is boring, no matter how many bells and whistles and strobes they stick on it, is because they have boring lives.
"My wonky life over the last few years is going to make for better music."