Noel and Liam Gallagher approve of Man City's New Boss Pep Guardiola...
1 February 2016, 14:24 | Updated: 1 February 2016, 16:06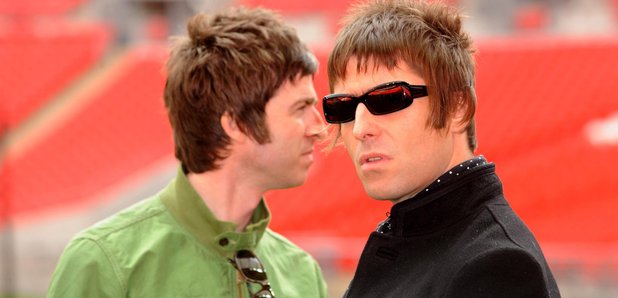 The brothers and former Oasis bandmates have shared their reactions to the Man City news.
Manchester City football club have confirmed Pep Guardiola as their new boss, and Liam Gallagher seems pleased by it.
Never backwards about coming forwards, the Man City fan and former Oasis star took to Twitter to let his fans know what he thought about the Deadline Day news.
Referring to the Spanish boss as "Sergeant Pep" he wrote:
Sergeant Pep in the fucking area MCFC LG x

— Liam Gallagher (@liamgallagher) February 1, 2016
Sgt Pep and the blue moonies LG X

— Liam Gallagher (@liamgallagher) February 1, 2016
We think that means he's excited!
Meanwhile, his brother and former bandmate Noel Gallagher has posted a picture of the new Man City boss, with the bizarre caption: "I see you baby!!!Be warned Mr.Pep both me and Sara are Very much looking forward to licking your face next season.."
Noel recently watched a Man City vs West Ham match with old mate Russell Brand and his brother took the opportunity to tweet about the bromance at the time in his typical style, writing: "I see rkids at the game again with his lover Caitlyn brand".
I see rkids at the game again with his lover Caitlyn brand MCFC LG X

— Liam Gallagher (@liamgallagher) January 23, 2016