Liam Gallagher "All For" Album Battle With Brother Noel
7 June 2017, 11:38 | Updated: 7 June 2017, 18:18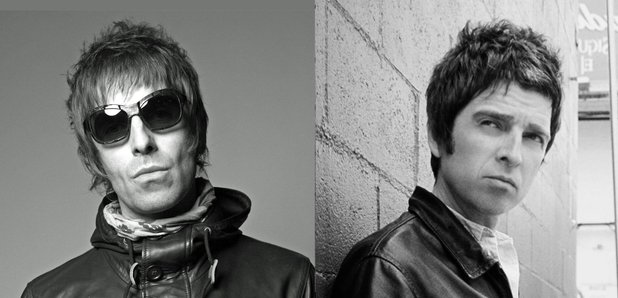 The former Oasis frontman talks the possibility of releasing his debut solo album at the same time his sibling drops his third solo LP.
Liam Gallagher is gearing up to the release of his As You Were album, and has said he's up for a chart battle with his brother Noel.
In fact, the Wall of Glass singer - who's dropping his first solo studio effort this year - revealed he's prepared to go "toe to toe" with anyone.
As NME reports, the outspoken rocker told Q Magazine: "Oh I'm all for it. Listen, I'll go toe to toe with any c***. If that becomes a fucking circus, then there's nothing new there, is there? I mean, I'm sure it'll (Noel's album) be fucking amazing.
"But it just won't be more amazing than mine."
Asked whether he thinks his estranged sibling is concerned about his comeback, he replied: "Course he's fucking arsed. He plays it like he don't give a fuck."
Meanwhile, Noel Gallagher had secretly waived the royalties to his Don't Look Back In Anger single following the Manchester terror attack, it has been revealed.
Rock icon Noel made the gesture privately in the wake of the suicide bombings at the Arianna Grande concert at the Manchester Arena last month, in which 22 people were killed and over 100 injured.
Speaking on Radio X last night (6 June), Gordon Smart explained: "I've seen some unpleasant headlines about Noel and why he never played the gig in Manchester at the weekend.
"It's only right to point out, and I don't think this is public knowledge because I'm sure he would never mention it, but I found out today that as soon as Don't Look Back in Anger started to appear spontaneously at the vigils, he made sure all the royalties went to the families.
"That was before any gig was mentioned."
See an impromptu rendition of Don't Look Back In Anger at the vigil in St Ann's Square:
"It seems wrong to me that Noel's getting a hard time for a reunion he was never part of. It's a shame any attention at all has been taken away from a really special occasion at Old Trafford. But there you go, true fact. He gave his blessing for the songs without any drama at all.
"Loads of amazing musicians from Manchester couldn't play the gig, but none of them have been dug out. All that has come from that night is good will from most people."