Jeremy Corbyn Weighs In On The Oasis Vs Blur Debate
2 June 2017, 16:29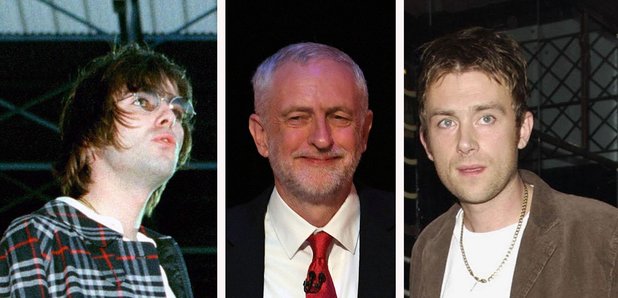 The Labour leader revealed who he prefers out of the Britpop bands.
Jeremy Corbyn has chosen between Oasis and Blur, and we're afraid it's bad news for Damon Albarn.
Asked by NME who he'd choose out of the Britpop bands, the Labour leader replied: "I'm going to plump for Oasis, but I know this will immediately divide the audience, so what I should have said was, 'I'll refer it to a focus group to decide,' but I'm not keen on focus groups…"
When asked about his favourite song of all time the politician was even more resolute, saying: "Do I have an all-time favourite song, tune, singer? Well, I do, and it's got to be John Lennon's Imagine."
Meanwhile, Conservative leader Theresa May revealed the song that gets her up on the dance floor is Abba's Dancing Queen.
Speaking to The Metro, the Prime Minister revealed: "That's what gets me up and going, yes! That's why I picked it – I thought it would be quite nice to have something that really got me moving. And I'm of a generation that remembers Abba very well."