Ewan McGregor: Trainspotting Was The Oasis Of The Movie World
7 November 2016, 15:17 | Updated: 7 November 2016, 15:26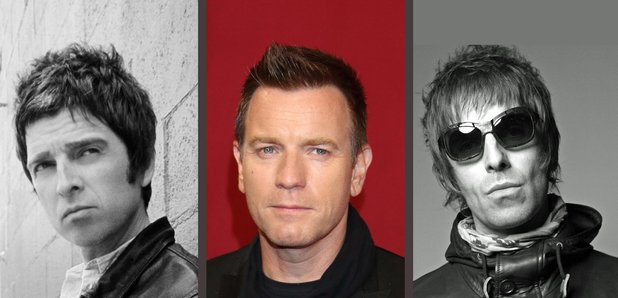 Watch the T2 actor praise the Manchester band and the Mat Whitecross-directed documentary.
Ewan McGregor has compared the impact of Trainspotting to Oasis.
Speaking to Radio X about his excitement for the upcoming T2 sequel, the actor called Trainspotting the "Oasis of the movie world," and teased that the sequel would have the same "nostalgia".
Watch our video here:
Praising the Mat Whitecross documentary, the Star Wars actor revealed: "I watched that Supersonic documentary last night about Oasis and it made me feel really extraordinarily elated, because I was such an Oasis fan, and at the same time just so depressed that that time's gone."
He added: "And that reminded me about that time from Trainspotting. We were sort of the Oasis of the movie world.
"And the new one has got all of that nostalgia in it. And I think we'll be very touched by it."
Last week, just after watching the film about the Manchester legends, McGregor took to Twitter to share similar emotions about it, writing: "I'm so happy. I'm so sad. This film killed me. I want to go back..."
See his tweet below:
I'm so happy. I'm so sad. This film killed me. I want to go back... pic.twitter.com/azHqS7Ogo0

— Ewan McGregor (@mcgregor_ewan) November 3, 2016
McGregor isn't the only famous face who's had a strong response to the film, though.
Singer-songwriter Ryan Adams - who has previously covered the band's Wonderwall hit - told his fans to watch the film to remind them what Rock 'N' Roll means.
Go see the @oasis movie if you need something to remind you what the fuck rocknroll means.
Or why trouble matters.
Or what fun is. pic.twitter.com/XuTMLfmHIr

— Ryan Adams (@TheRyanAdams) October 27, 2016
The star also reflected on how much the band "mattered" on Instagram, while criticising "cargo dad pants bands with soulless, bullshit lyrics".
See his full post below: