LISTEN: Noel Gallagher Rethinks Oasis' D'You Know What I Mean? For Be Here Now Re-Release
22 July 2016, 08:00 | Updated: 27 July 2016, 13:03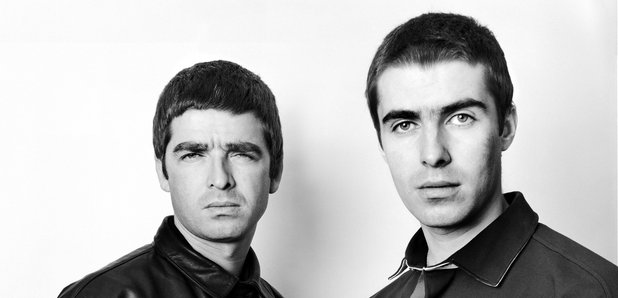 The track will appear on the re-issue of their 1997 Be Here Now album, which is set for release on 7 October 2016.
Big Brother Recordings are celebrating the third release in their Chasing The Sun Series with a re-working of classic Oasis hit, D'you You Know What I Mean?, courtesy of Noel Gallagher.
The new version - entitled NG's 2016 Rethink - sees the track get a sharp and anthemic face-lift ahead of the re-issue of Oasis' 1997 Be Here Now album on 7 October.
Listen to it below:
Talking about his re-working of the track, Gallagher said: "As the years went by I'd started to accept that the songs on Be Here Now were in fact insanely long… too long! Someone (I can't remember who) had the idea that we re-visit, re-edit the entire album for posterity's sake. We got as far as the first track before we couldn't be arsed anymore and gave up… it does sound fucking mega though!"
The song is available to stream and download, plus comes free as an instant grat when the album is pre-ordered here.
The Noel Gallagher-penned track reached No.1 in the UK the first time around, becoming the Manchester band's third UK No.1 and their second biggest selling single in the UK.
Be Here Now went on to sell over 424,000 copies on its first day, becoming the fastest-selling album in British chart history.
The re-issue is the third release come from Big Brother Recordings' Chasing The Sun Series, and features the remastered album in a special edition format, including the Mustique Demos, previously unreleased album demos from 1996, plus more rare and unreleased tracks from the Be Here Now era.
Be Here Now is set for release on 7 October 2016.
'Be Here Now', Chasing The Sun Edition, will be released 07.10.16!
Pre-order now: https://t.co/MnlhrUtvGV pic.twitter.com/3puZr90wcq

— Oasis (@oasis) July 22, 2016
See the tracklist for Oasis:
Be Here Now Chasing The Sun Edition:
Disc 1 – Be Here Now (Remastered)
1. D'You Know What I Mean?
2. My Big Mouth
3. Magic Pie
4. Stand By Me
5. I Hope, I Think, I Know
6. The Girl In The Dirty Shirt
7. Fade In-Out
8. Don't Go Away
9. Be Here Now
10. All Around The World
11. It's Gettin' Better (Man!!)
12. All Around The World (Reprise)
Disc 2 – B –sides & Extra Tracks
1. Stay Young
2. The Fame
3. Flashbax
4. (I Got) The Fever
5. My Sister Lover
6. Going Nowhere
7. Stand By Me (Live At Bonehead's Outtake)
8. Untitled (Demo)
9. Help! (Live In LA)
10. Setting Sun (Live Radio Broadcast)
11. If We Shadows (Demo)
12. Don't Go Away (Demo)
13. My Big Mouth (Live At Knebworth Park)
14. D'You Know What I Mean? (NG's 2016 Rethink)
Disc 3 – Mustique Demos
1. D'You Know What I Mean? (Mustique Demo)
2. My Big Mouth (Mustique Demo)
3. My Sister Lover (Mustique Demo)
4. Stand By Me (Mustique Demo)
5. I Hope, I Think, I Know (Mustique Demo)
6. The Girl In The Dirty Shirt (Mustique Demo)
7. Don't Go Away (Mustique Demo)
8. Trip Inside (Be Here Now) (Mustique Demo)
9. Fade In-Out (Mustique Demo)
10. Stay Young (Mustique Demo)
11. Angel Child (Mustique Demo)
12. The Fame (Mustique Demo)
13. All Around The World (Mustique Demo)
14. It's Gettin' Better (Man!!) (Mustique Demo)