Oasis documentary makers 'after Noel and Liam Gallagher Nativity footage'
22 December 2015, 09:52 | Updated: 22 December 2015, 10:58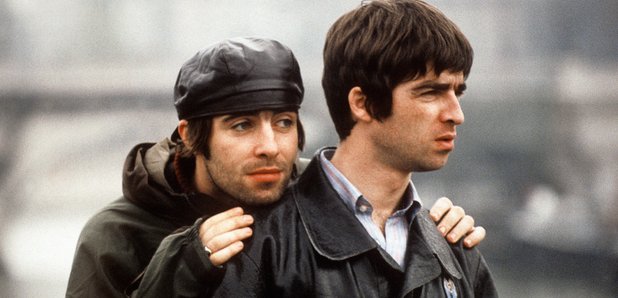 The makers of Senna and Amy are looking for childhood footage of the Gallagher brothers for their upcoming documentary.
The makers of the upcoming Oasis documentary are looking for footage of Noel and Liam Gallagher in their early years.
According to the Manchester Evening News, the production team behind award-winning documentaries, Senna and Amy, are asking the friends and family of the Manchester band for material to help tell their story - and are particularly interested in footage of the Gallagher brothers performing at a Nativity play, which their mother Peggy remembers fondly.
Oasis - The Rock 'N' Roll Band That Defined A Generation is set to chart the band's history, from Noel and Liam and Gallagher's Irish upbringing in Burnage, to their career-defining gig at Knebworth in 1996.
The paper reports that researchers are on the look out for personal photographs and filmed footage of the band's childhood, and footage of their early Manchester gigs.
While the film is set to be made up entirely of archive material, members of the band's former management are believed to have been interviewed.
Submissions must be in by January and all items will be returned and - if rare - paid for. All material can be sent to researcher Hannah Green on hannah.oasisfilm@gmail.com.
The Mat Whitecross-documentary features executive producer Asif Kapadia (Senna/Amy) and is set to be released next year.