Bonehead: Liam Gallagher Oasis tweets were about pub trip
25 April 2014, 12:27 | Updated: 14 July 2014, 18:27
Former Oasis' guitarist Bonehead has claimed a series of tweets by Liam Gallagher last night - in which he spelt out the band's name - could have just been because they had been to the pub.
The frontman posted a series of one letter tweets spelling out Oasis before finishing with 'OASIS LG'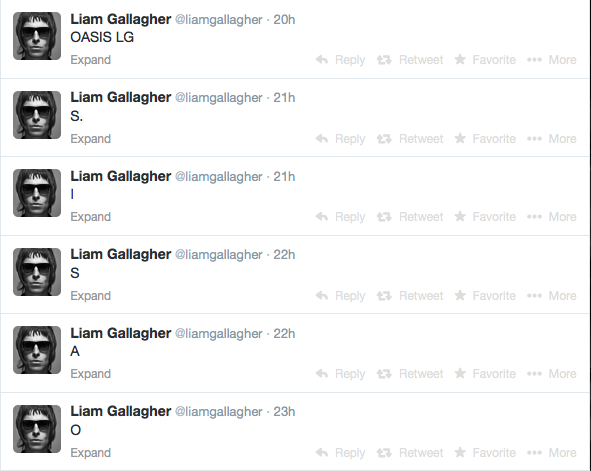 Hopeful types thought it might be a hint that the iconic band could be reforming. This year marks two decades since the release of Definitely Maybe with many speculating about if there could be a reunion to celebrate.
However Bonehead - real name Paul Arthurs - doesn't think fans should get too carried away.
According to NME, when asked if there is any meaning behind the tweets he replied, "probably the fact that I texted him going, 'Meet me in the beer garden'. That probably rattled his cage. Maybe that. I don't know though, because I meet him every fucking month. Maybe he's just reminiscing."
However bookmakers Ladbrokes and Paddy Power have suspended betting on the band reforming and headlining Glastonbury following the Tweets.