Betting Suspended On Oasis 2017 Reunion
5 October 2016, 16:02 | Updated: 5 October 2016, 16:08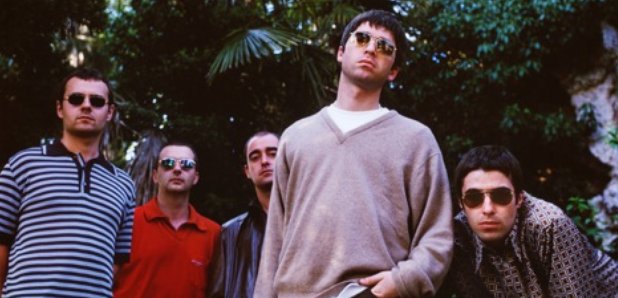 Betway has taken the decision to freeze the market, following a surge in maximum bets.
Betting on Oasis announcing their reunion in 2017 has been officially suspended by Betway.
The bookmakers, who last week offered odds of 5/4 on the band getting back together in 2017, said they have "taken the decision to freeze the market following a significant number of new accounts placing maximum bets."
Betway's Alan Alger, said on the news: "Our traders were put on red alert after a significant number of maximum stake bets at 5/4 for Oasis to reunite in 2017 were placed.
"It's a niche market to bet on, so it was immediately flagged up and the decision to suspend any further betting on the band getting back together was taken.
He added: "If the betting activity has come from sources 'in the know', then it would seem we could well be on for an Oasis reunion next year. We'll now just have to wait and see, and I'm sure there will be millions of fans with their fingers crossed!"
At the moment, a reunion for the Manchester band - who split back in 2009 - seems unlikely, with Liam and Noel Gallagher seeming more at loggerheads than ever.
Liam has regularly lashed out at his brother and former bandmate for failing to attend the Supersonic premiere, and at the live Q&A shared exactly what he thought he was doing instead.
Watch his rant here:
The Champagne Supernova singer later took to Twitter to call his sibling a "shit bag" and the media the c-word for not pulling him up on his absence.
Noel Gallagher aka shit bag blanks premiere not 1 fucking rag mention it if it was the other way round I'd be hung bunch of cunts LG

— Liam Gallagher (@liamgallagher) October 3, 2016
However, in a recent interview, Liam also said his ready to go for an interview and that his "bags are packed"
Maybe it's all part of The Masterplan?
Until then, we have the Mat Whitecross-directed documentary to reminisce over, which is in UK cinemas this Friday 7 October.