Barry Gibb Doesn't Think There'll Be An Oasis Reunion
3 July 2017, 12:52 | Updated: 3 July 2017, 12:54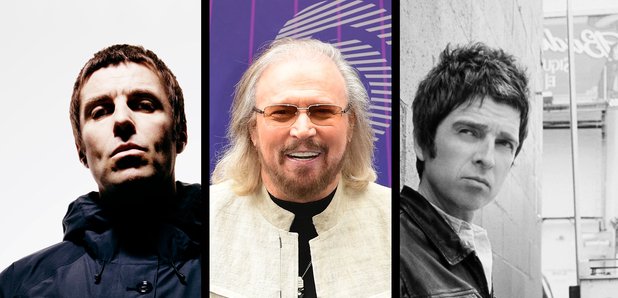 The Bee Gees legend also revealed he'd love to work with the estranged brothers.
Barry Gibb has isn't holding his breath for an Oasis reunion.
The 70-year-old Bee Gees legend - who formed the band with his late siblings Maurice and Robin - is used to working with brothers, but thinks that "nobody can bring" Liam and Noel Gallagher back together again.
Speaking to BANG Showbiz about the chances of a reunion at the O2 Silver Clef Awards on Friday (30. July), Gibb said: "No. I know about brothers. Nobody can bring people back together again, certainly not me."
The Stayin' Alive singer, who lives close to Noel Gallagher also revealed he wouldn't rule out writing for his brother.
Asked if he'd write for the Wall Of Glass rocker, Gibb replied: "Of course I would, but you have to be asked. You really can't just say, 'I'm going to write a song for so and so'.
"Usually so and so has to ask you but I recognise great opportunities when they come by and if that's the case I'll do it."
Talking about working with Noel in the studio, he aded: "I would love it (to work with Noel). I would love it because I love him and love them (Noel and Liam) together. I love oasis. He's only down the street from me out there in Beaconsfield. I don't think it's Beaconsfield but it's very close by."
Despite an Oasis reunion not looking likely, Liam Gallagher's forging ahead with his solo career playing his first ever solo UK festival date at Glastonbury 2017.
The rocker sang Don't Look Back In Anger for the first time ever as a tribute to those killed in the recent Manchester and London terror attacks and the victims of the Grenfell Tower fire.
Watch our video below: