Alan McGee: Noel Gallagher Won't Reform With Oasis
23 November 2016, 17:21 | Updated: 23 November 2016, 17:27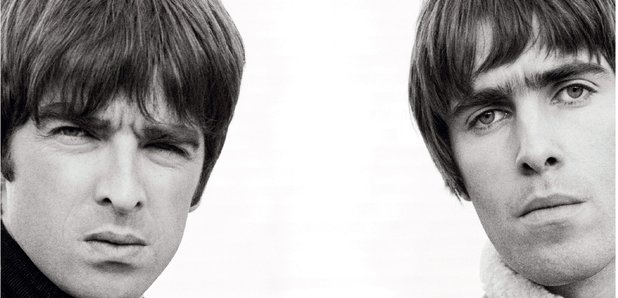 Find out why the Creation Records boss doesn't see his "pal" Noel doing it.
Alan McGee has said he thinks Oasis won't get back together.
The Creation Records boss - who first signed the band in 1993 - has poured cold water on the recent rumours the band could reunite in 2017.
As the Scotsman reports, speaking at a special screening of the Oasis Supersonic documentary at Glasgow's Govanhill Baths, the music guru said: "I don't think they'll get back together."
"Not with Noel, anyway," added the 56-year-old. "He's my pal, I know how he thinks, and he doesn't need it. "The two of them don't get on. It's not an act."
However, McGee isn't ruling out the chances of Liam Gallagher and his remaining bandmates touring again in 10 years.
"I think it will get to a stage when Liam takes them back on the road, maybe in 10 years or something.
"There is a massive fan base of younger people who never had the chance to see them live."
Meanwhile, the woman who inspired the Noel Gallagher-penned Oasis track, Talk Tonight, has been discovered.
Following the documentary where Noel described nearly quitting the band and booking a flight to see a girl in San Francisco, Melissa Lim has emerged to tell her side of the story.
See an image of Gallagher and Lim here:
"He was very upset", she told the San Francisco Chronicle describing the fateful day Noel turned up at her apartment in Nob Hill.
"I took him in, I fed him and tried to calm him down. He wanted to break up the band."
Listen to Talk Tonight below:
Talking about the fact Noel Gallagher seems to not remember her face or name, Lim said: "Keith Richards can remember the name of his milkman from when he was 8 years old.
"I don't know what's going on with Noel, and that's fine. I was a part of something that touched so many people. That's good enough."