Alan McGee: Digsy's Dinner by Oasis was a p*ss-take of Blur
19 May 2014, 06:00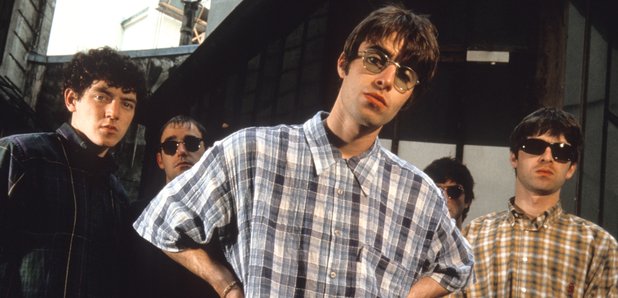 Alan McGee has been telling Radio X about the making of Oasis's classic debut album, Definitely Maybe - which gets a deluxe, 20th anniversary reissue today (19 May).
One of the many interesting anecdotes about the album (you can hear his full commentary here) was that the song Digsy's Dinner was effectively the opening salvo of the "Britpop Wars".

McGee says: "I think it was a piss-take of Blur. I don't think Noel's ever admitted to that. It's a piss-take of that Britpop thing. It was Noel proving that he could do that in his sleep."
ALAN MCGEE ON DIGSY'S DINNER

The rivalry between the bands would reach its height a year later in the summer of 1995, when Blur's Country House went up against the Oasis single Roll With It in a battle for the Number 1 spot.

He also revealed how Liam Gallagher adopted his characteristic "sneer", after a radio session version of the classic track Cigarettes And Alcohol saw him impersonating former Sex Pistols singer John Lydon.

"As a joke, he was sneering like Lydon," remembers McGee. "Noel played me that and I said, 'That stays!' And Noel went back and said to Liam: 'That stays!' Liam kind of brought in that sneer. He was always Lennon-y, but he brought in the Lydon thing to the vocal. Noel told me: 'Alan, he's only taking the piss'."
ALAN MCGEE ON CIGARETTES AND ALCOHOL