Adele is now officially more popular than Oasis...
27 November 2015, 17:14 | Updated: 9 March 2016, 17:34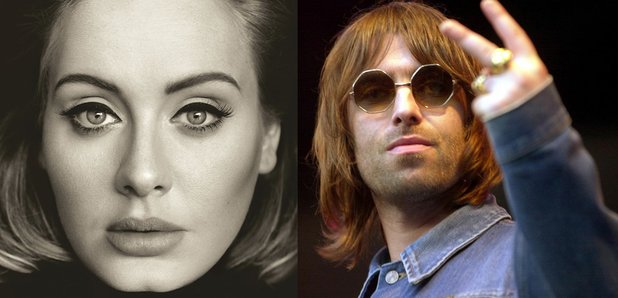 The singer's 25 album has beaten the Manchester band's first week sales record.
Adele has broken Oasis' first week sales record with her new album, 25.
According to the Official Charts Company, as of yesterday (Thursday 26 November 2015): "Sales of 25 stand at 737,000 in today's sales flash, sailing past the 696,000 opening week sales Oasis racked up with Be Here Now in 1997."
However, the organisation added that Be Here Now "was released on a Thursday so only had three days of sales registering towards its first chart week."
The Oasis album's seven day sales total was actually 813,000.
Somehow, we doubt former Oasis stars are too bummed about the news, what with Noel Gallagher dominating the best selling vinyl charts in 2015 and picking up extra change by featuring his Half The World Away track in this year's John Lewis ad.
Meanwhile, despite the fact that Adele recently told Capital FM that she wouldn't play Glastonbury 2015 because "the crowds are too big," she's been thrown "in the mix" again.
Festival adviser and long-time booker Martin Elborne told Loaded: ""There's lots of talk about Adele and it's in there in the mix".
He added: "Adele is in a situation in her career where frankly she can do whatever the hell she likes. Hopefully it will happen and it still needs to be confirmed. She's not into festivals but obviously, every promoter in the world wants to get her so fingers crossed, we are hoping it's going to happen."