Anaïs Gallagher Shares Family Reunion Pic With Cousin Gene
5 September 2017, 09:30 | Updated: 5 September 2017, 09:48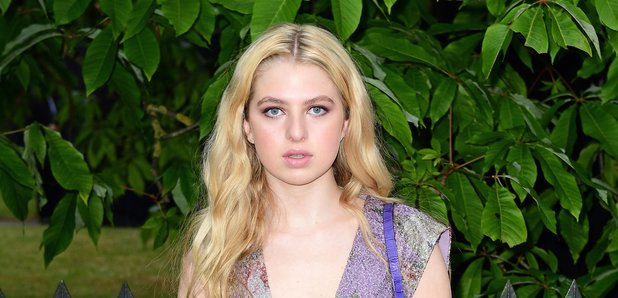 The children of Noel and Liam Gallagher have shown a united front, despite the fact their parents are estranged.
Anaïs Gallagher has shared a snap with her younger cousin Gene.
The 17-year-old model and daughter of Noel Gallagher took to Instagram to share a post alongside the caption: "Big up that fam love"
The picture itself was simply brandished with the initials GG to signify their shared name.
Gene, 16, who Liam shares with ex-wife Nicole Appleton looks every inch like his parents, who divorced after it emerged that Gallagher had a secret lovechild with Liza Ghorbani.
While Anaïs and Gene may be close, there still seems to be little chance of their fathers settling their differences and getting Oasis back together.
Asked about the possibility about a reunion, Liam told Radio X's Chris Moyles: "It's not about the money, it's more about me and our kid coming to a sense where we actually fucking like each other again. And at the moment we're very two different people."
Watch the outspoken rocker tell Chris Moyles what an Oasis reunion would mean to him:
Meanwhile, his brother Noel is set to perform at We Are Manchester on Saturday (9 September), which will see the Manchester Arena re-open its doors following May's horrific terror attack.
Radio X will broadcast live from the event, which will raise money for the Manchester Memorial fund.