WATCH: What Noel Gallagher Loves About Pep Guardiola...
18 May 2018, 16:59 | Updated: 30 August 2018, 10:52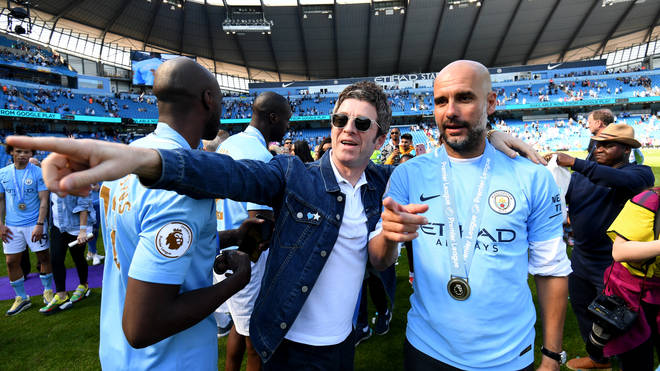 The Fort Knox singer has spoken to Radio X about his beloved Manchester City FC and what makes their manager so special.
Noel Gallagher thinks Pep Guardiola is a real football fan and a "proper dude".
The Holy Mountain singer spoke to Radio X's Gordon Smart about Man City winning the Premier League this month and said: "It's been mind-blowing".
Asked about their manager's celebrations on the pitch, the Oasis songsmith said: "He's like a small boy, he's like a fan.
"The funny thing about some footballers is when you see them they don't want to talk about football, they're not really interested.
"Pep on the other hand will talk to you about it, what he thinks is gonna happen and it's amazing".
He concluded: "He's a dude man. He's proper dude".
Watch our video above.
Meanwhile, Noel Gallagher has revealed who he's supporting in the FIFA World Cup and surprisingly it's not England.
"I'm gonna put a Belgium flag over the life-sized cardboard cut out of Matthew McConaghey which sits on our front room window," said the rocker.
Watch our video here:
Gallagher went on to play a special one-off gig with Noel Gallagher's High Flying Birds at the Watford Colosseum on Monday (14 May), in aid of Global's Make Some Noise Charity.
Playing a career-spanning setlist, which included Oasis favourites and tracks from throughout his solo career, Gallagher and his band opened with his triumphant Who Built The Moon? opener Fort Knox, before launching into its lead single Holy Mountain.
Watch him play the lead track from the album here: