WATCH: Noel Gallagher Spreads The Love At Watford Colosseum
15 May 2018, 10:00 | Updated: 15 May 2018, 16:23
Watch Noel Gallagher's High Flying Birds play a special Radio X gig at the historic venue, and cover The Beatles.
Radio X hosted a special one-off gig with Noel Gallagher's High Flying Birds at the Watford Colosseum on Monday (14 May), in aid of Global's Make Some Noise Charity.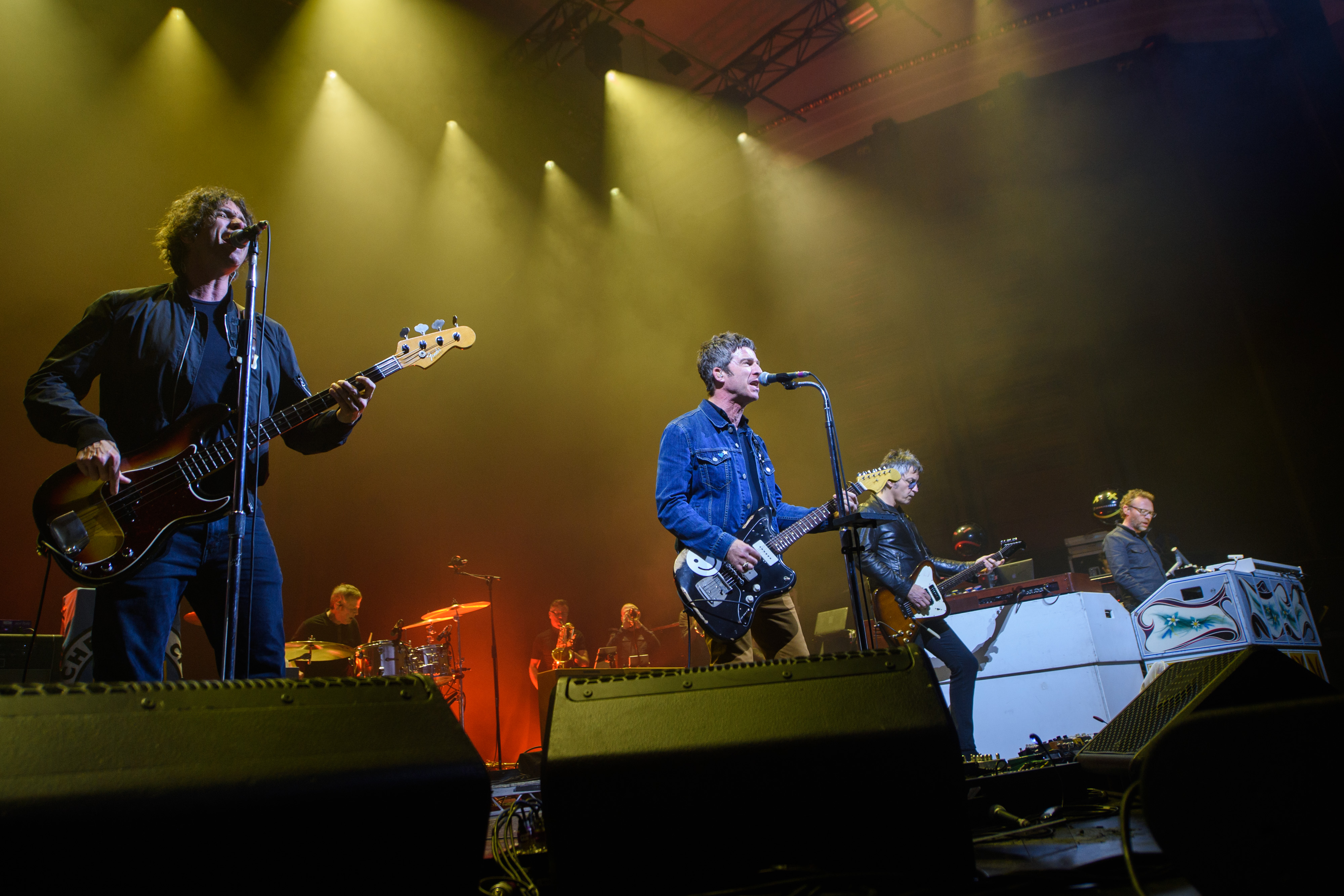 Playing a career-spanning setlist, which included Oasis favourites and tracks from throughout his solo career, Gallagher and his band opened with his triumphant Who Built The Moon? opener Fort Knox, before launching into its lead single Holy Mountain.
Watch them play Holy Mountain here:
Jubilant from his beloved Man City's Premiership League win, Gallagher ribbed the crowd about his team thrashing Watford by 3-1 earlier this month.
Don't Look Back In Anger - which Noel refers to as his "Hey Jude" - was a standout moment of the show, with crowds singing the 1995 single, which has since become an anthem of defiance after the Manchester Arena attacks last year:
Despite plenty of banter between Noel and the crowd, the rocker chose to end his electric set with plenty of positivity, playing a cover of The Beatles' All You Need Is Love while supported by his 11-strong band.
Watch their rendition of the classic track in our video above.
Tune in to Gordon Smart tonight from 7pm to hear live tracks from the show and his pre-gig interview with the Manchester legend.
See Noel Gallagher's full setlist here:
Fort Knox
Holy Mountain
Keep On Reaching
Beautiful World
Heat Of The Moment
Riverman
Ballad Of The Mighty I
If I Had A Gun
Dream On
Little By Little
Importance Of Being Idle
If Love Is Th Law
Dead In The Water
Careful What You Wish For
She Taught Me How To Fly
Half the World Away
Wonderwall
What A Life!
Encore:
The Right Stuff
Go Let It Out
Don't Look Back In Anger
All You Need Is Love
Photo credits: Matt Crossick