Noel Gallagher Teases New Music With "It's A Beautiful World" Photo?
30 August 2017, 11:10 | Updated: 30 August 2017, 18:02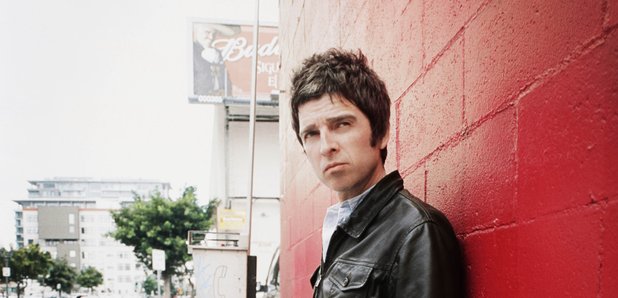 The Ballad Of The Mighty I singer has shared a picture on Instagram which appears to tease a shoot.
Noel Gallagher has shared an image on social media, leading fans to believe he's shooting a new video or the cover for his third studio album.
Taking to Instagram in the early hours, the Oasis songsmith posted a photo which has a set emblazoned with the words "It's A Beautiful World" on it.
While some fans have speculated it could be the title of Gallagher's new single, others have guessed it could also be a brand new video or the title of his new LP.
Noel Gallagher is preparing to release his third solo album on 9 November, following the eponymous Noel Gallagher's Flying Birds in 2011 and Chasing Yesterday in 2015.
Speaking to Radio X's John Kennedy about changing his recording style when making the new LP, he said: "I'm not sure I'll make another record another way.
"It's so exciting because even at the mastering stage last Friday it was changing."
He added: "It's brilliant and like I say, the record sounds better for it, which I'm sure you'll agree with when you hear it!"
Watch him talk about the new record here:
Meanwhile, the rocker is preparing to play We Are Manchester in September to mark re-opening of the Manchester Arena, which was targeted by a horrific terrorist attack.
The Riverman will be joined by fellow Mancunians Blossoms and the Courteeners in performing at the event, which will raise money for a "permanent memorial" to the victims.
Watch Courteeners frontman Liam Fray discuss the Manchester attack below: