Noel Gallagher Owns Up To Taking A "S***" In Neighbours Bath
5 March 2018, 11:44 | Updated: 5 March 2018, 11:49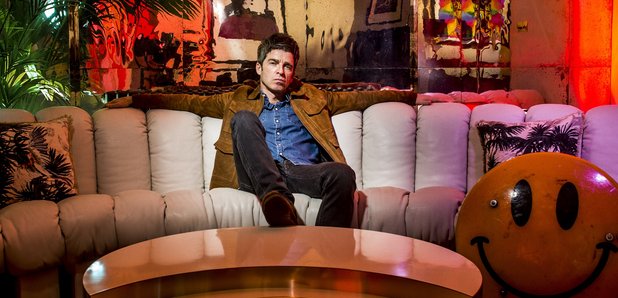 The Oasis songsmith has apologised to a woman who claims the Gallagher brothers robbed her home, while his brother Liam has denied the story.
Noel Gallagher has responded to and appeared to apologise to an old neighbour who claims he and his brother defecated in her home.
Former dinner lady Gladys Tomlinson recalled to the Sunday Sport how she found her "tidy" home in Burnage, Manchester was raided by burglars who'd stolen her nicknacks and video player and "shit in the bath".
Taking to Instagram, the Oasis songsmith apologised and joked: "It's a fair cop guv'. We thought it was Richard Madely's gaff. Soz Gladys. No offence."
Gallagher's Richard Madeley comments refer to the bizarre story in which the daytime TV host recalled the time his family were robbed when they lived in Manchester.
As NMEreports, Madeley previously told Good Morning Britain: "Him and his brother used to live quite close to us when we used to live in Manchester.
"They admitted in the early stages of their career they did a little bit of robbery, a little bit of burglary and we think they did our house."
He added: "I spoke to them about it, and we spoke about it, it was many years ago and they've probably forgotten about it now and they said 'Yeah I think we did that one yeah, I think we did that one, went in through the window yeah'".
However Liam Gallagher has since taken to Twitter to deny he robbed the presenter's gaff as well distance himself from leaving a gift in Gladys' home all those years ago.
For the record i never robbed RIchard n Judys and I didn't do a shit in Gladys bath Berlin is on as you were LG x

— Liam Gallagher (@liamgallagher) March 5, 2018
Watch Liam Gallagher's acoustic performance of Live Forever on the Radio X roof: