LISTEN: Noel Gallagher Shares David Holmes Remix
25 September 2015, 17:12 | Updated: 25 September 2015, 18:22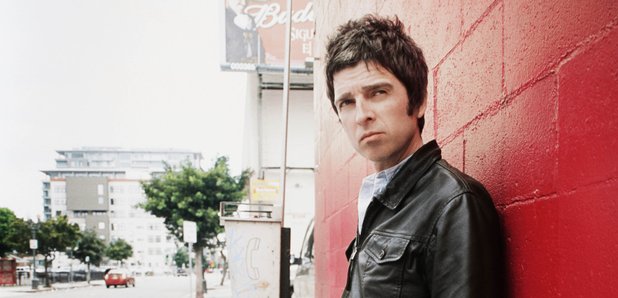 The legend has published a David Holmes remix of his solo track The Girl With The X Ray Eyes, complete with children's choir.
The track is taken from the new remix EP Where The City Meets The Sky: Chasing Yesterday The Remixes, which is released today (25 September).

It also features reworkings by Andrew Weatherall and Massive Attack's 3D.
Soundtrack composer Holmes says of the track: "When I first heard Girl With The X-Ray Eyes, I immediately heard the influence of David Bowie's Space Oddity which made me think of another great version by the Langley Schools Project...
"After listening to the lyrics on repeat for a few hours I thought they had a real picture book sensibility so I called my daughter's primary school teacher John Hunter who is a massive Noel fan.
"I told him my idea and he spoke to the head master who give us permission. So John rehearsed the kids for 5 days during breaks with Claire Dean [their music teacher] and I stopped by and recorded it in their assembly hall.
"It was a good laugh and the kids were great to work with! think we did it in two or three takes. They loved the experience and are very excited that they might possibly be on the radio!"