Noel Gallagher To "Send People Over The Edge" With Next Album
15 December 2017, 10:36 | Updated: 15 December 2017, 10:42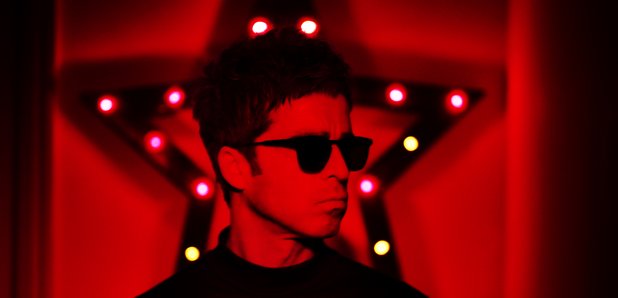 The Holy Mountain singer has teased he's set to work with David Holmes again on a "far out" record.
Noel Gallagher is set to work with producer David Holmes again on his next album and "send people over the edge".
The Holy Mountain singer has topped the charts with his new psychedelic LP Who Built The Moon? - which he has described as "cosmic pop" - but he and David are already planning something even more out there for his next release.
Speaking to the Daily Star newspaper, he said: "If you think this one was far out then David has got an idea for the next one which is going to send people over the edge!"
His latest album gave former Noel his 10th number one in a row - a run which started with his old band Oasis' acclaimed debut 'Definitely Maybe' in 1994.
Watch Noel discuss his third studio album here:
After Who Built The Moon? made history in the UK Album Charts, Noel, 50, has joked it has given him an even greater sense of "self-confidence", and he believes people's appreciation for LP will only increase with time.
He said: "It made chart history so this was the one that pushed me over the edge into sublime arrogance. I'm in my own universe now of extreme self-confidence. I think my new album has got legs and I think the longer it is around the more people will like it."
Meanwhile, Big Shaq has responded to Noel Gallagher's offer to tour together, suggested they sing Wonderwall and even given a rendition of it.
Watch the Mans Not Hot Star in action: