Noel Gallagher: "You Can't Afford To Be A Misogynist In The Music Industry"
21 December 2017, 09:54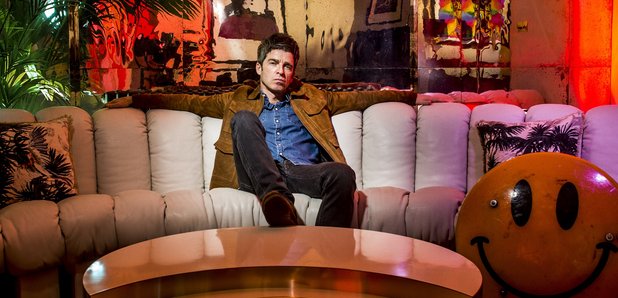 The Fort Knox singer has argued that women are treated more equally in the music than the film industry.
Noel Gallagher believes women are treated more like "equals" in the music industry.
The former Oasis rocker says he's never witnessed any sexual harassment of female singers in the 24 years he's been a signed musician and he thinks it's because women are respected for their talent.
Noel - who is married to Sara MacDonald - made his comments after being asked for his opinion on the sexual misconduct scandal that has engulfed Hollywood since a number of accusers came forward to allege they had been harassed or assaulted by movie producer Harvey Weinstein.
Speaking to website MusicFeeds.com.au, he said: "I haven't heard of anything (in the music industry). I guess in the film industry, a lot of the time the females need the male bosses to get them further up the ladder, you know what I mean? Whereas in the music industry, if a girl writes a great song, it's still a great song. It seems to me to be a bit more ... equal, in the music industry?
"From where I'm looking at it, I know Rita Ora very well, let's just take her for one. She's amazing, and I've been at festivals with her when we're around record company executives and she's treated - and I would imagine people like her are treated - with the same reverence as their male counterparts. Whereas in Hollywood, that would not seem to be the case."
The Holy Mountain singer thinks he holds women in such high esteem because he and his younger brother and former Oasis bandmate Liam were raised by their single parent mother Peggy.
"You know you can't afford to be a misogynist in the music business,' he mused.
"I mean, I write songs about the glory of women all the time, you know what I mean? I've gotten my career out of that. I love being around women, and not to objectify them, they're funnier than most men half the time ... I've never understood misogyny.
"I was brought up by women, my dad was not very present at all, and that's just been my life, you know? I've always had female tour managers up until very, very recently, I kinda trusted that they're not gonna f***ing run off with all the money. I'm in my office here, right, in London, I'm in my office that runs my ship, I think there must be [starts counting] I think there's a dozen people in here? Eight of them are girls. They're amazing."
Watch Noel Gallagher talk about how his wife came to be on the cover of his Who Built The Moon? album: