Noel Reveals Who Is The "Nicer" Gallagher Brother
8 December 2017, 16:48 | Updated: 8 December 2017, 16:57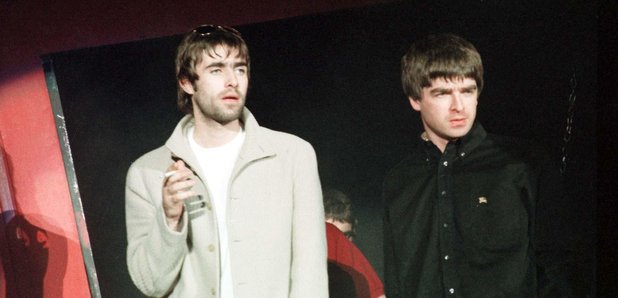 The musician gives some revealing answers in a special online Q&A…
Noel Gallagher has claimed he's the "nicer" of the two Gallagher brothers… because he hasn't taken legal action against his nearest and dearest.
In a revealing video by GQ magazine, the Holy Mountain musician has gone online to answer internet queries in person, picking up on questions on Wikipedia, Instagram and Reddit.
A user on the site Quora asked: "Who Is The Nicer Brother: Liam Or Noel Gallagher and why?"
Noel replied: "It goes without saying… because I didn't try to sue anybody. That makes me nice, I think."
Could he possibly be referring to the legal action that Liam launched in 2011, when Noel claimed that the final Oasis gig at V2009 was cancelled because the singer was "hungover"?
Liam was furious at what he claimed was an attack on his professionalism, stating that the real reason for the cancellation was because he had laryngitis, and Noel later offered an apology. But the legal arguments apparently rumbled on, as the Daily Mirror reported here at the time.
Meanwhile, in a lighter mood, one question asked if Noel Gallagher was God?
Noel replied: "To most people, no. To some people, yes. But as God doesn't actually exits, I'm afraid I'm gonna have to do until somebody better qualified comes along. So, in a way, yes."