Noel Gallagher: "Liam's Music Is Like Adele Shouting Into A Bucket"
11 November 2017, 08:00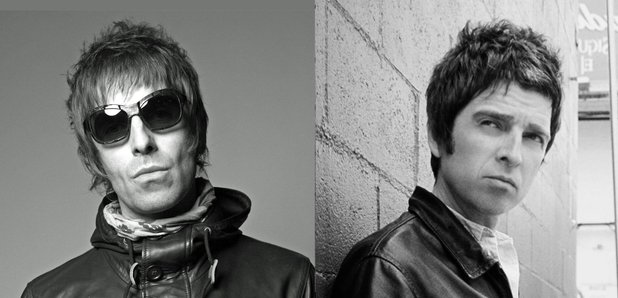 "I'm not sure I can be arsed formulating an opinion" says the legend of his brother's solo work.
Noel Gallagher has slated his brother Liam's solo music comparing it to "Adele shouting into a bucket".
The 50-year-old guitarist - who has barley spoken to Liam since he walked out on the rock 'n' roll band in 2009 - has also slammed his arch enemy and former Oasis bandmate's "army of songwriters", which includes Adele's world famous producer Greg Kurstin.
Asked if he's heard any of the songs from the 45-year-old singer's number one debut solo LP As You Were, Noel told the new issue of I-D magazine: "I've heard Wall of Glass and the one that sounds like Adele shouting into a bucket.
"But I'm not a fan so I wouldn't listen to it."
And when told that Liam's voice was sounding "good", Noel hit back: "But we're not striving for good are we? We're striving for great."
The musician says he won't waste his time critiquing an album with so many co-writers, and compared his brother's solo career path to that of One Direction's Niall Horan.
He continued: "I'm not sure I can be arsed formulating an opinion on a record that's written by an army of songwriters. Isn't the one from One Direction doing that?
"The little Irish fella with the acoustic? At least he has the decency to play a guitar. I'm not a fan.
"I have nothing to say about it."
Noel's third solo album, Who Built The Moon, is set for release on 24 November.