Noel Gallagher: I Don't Give A F**k What "Parka Monkeys" Think
17 April 2018, 16:37 | Updated: 17 April 2018, 16:47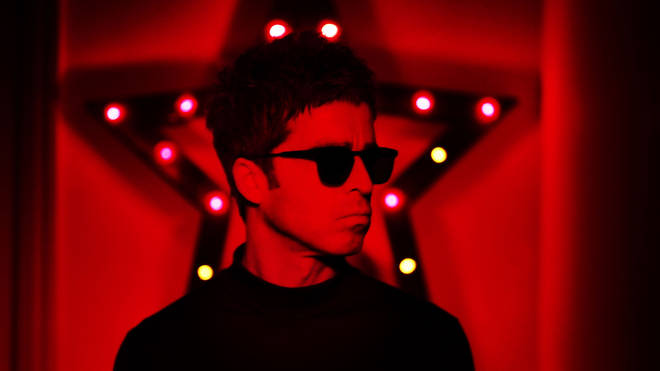 The legend has hit out against fans who slate his new solo work, preferring Oasis classics.
Noel Gallagher has claimed that he "doesn't give a f***" what "parka monkeys" think about his solo music.
The 50-year-old rocker has hit back at his former Oasis bandmate and brother for criticising him for saying he's going to make a "traditional" album after experimenting on Who Built The Moon?
The legend insists that he always gives fans of the Britpop group what they want by adding some of their hits to his solo setlists, but when it comes to making new music in the studio, he couldn't care less if they liked it or not.
In a new mini-documentary via Discogs, Noel claimed: "There's a load of geezers dressed in parkas who want you to carry on doing what it is they've kind of missed out on.
"And it's amazing when you see the next generation of Oasis fans and all that: I respect that.
"When I'm out and I'm touring, I play all the stuff: y'know, what I think [fans] would like to hear.
"When I'm in the studio, I don't give a f**k what they want," he declared. "I never gave a f**k."
Liam recently mocked Noel's "cosmic pop" record after reading that he's planning to release a conventional album to go alongside the next one he does with the same producer, David Holmes.
Liam ranted: "Traditional thought you don't do traditional anymore what happened to your cosmic pop journey sh*t it have we as you were LG x"
Noel told recently told Metallica drummer Lars Ulrich on his Beats 1 show: "I've got a whole backlog of songs, I write all the time so I've got plenty of material.
"I'm going to make another record with David in this way but the last one took four years so I'll probably have to make another one alongside it in the more traditional sense."
Watch Noel Gallagher take Radio X's John Kennedy through the whole of Who Built The Moon: