Noel Gallagher Doesn't "Give A S**t" What People Think
16 November 2017, 11:44 | Updated: 16 November 2017, 18:37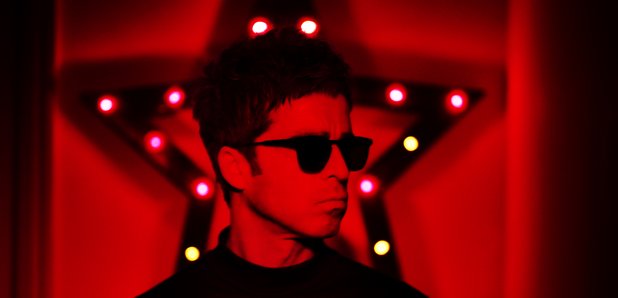 The Holy Mountain singer said he's only worried about what his wife, kids and cat think of him.
Noel Gallagher doesn't "give a s**t" about the misconceptions people have of him
The 50-year-old rocker has admitted that whilst he isn't an inherently "private person", he doesn't actively share information with the public.
"I don't have social media accounts," mused the Ballad Of The Mighty I singer in a Facebook Live chat with Noisey. "I don't get a live feed of what people are saying. My daughter is usually my … you know, when she comes in from school she'll say 'Oh god look at this'.
"But I don't want anybody to know anything about me, so whatever the misconceptions are, that's my fault. And I probably cultivate that. I'm not an overly private person, but I don't give a s**t what they think about me. It doesn't bother me in the slightest."
Watch Noel Gallagher talk about his new forthcoming album, Who Built The Moon, and its lead single Holy Mountain:
The rocker - who has 17-year-old daughter Anaïs with his ex-wife Meg Matthews, and sons Donovan, 10, and Sonny, seven, with his wife Sara McDonald - insists he isn't "bothered" by anyone's opinion of him other than his family.
He said: "I for one, I'm not bothered what Mary Smith thinks of me, no offence Mary, and whatever her opinion is of me, that's all it is. I only really care what my wife and kids think of me, and my cat. My cat is important. If he didn't like me, life wouldn't be worth living."
Noel also doesn't like the idea of having "direct contact" with his fans on social media, because he doesn't think it's "healthy".
He said: "Some people sit and have direct contact with their fans through Twitter and all that, and I don't think that's healthy. For either your fans or for you, because then you can't detach yourself from it."
Meanwhile, Noel Gallagher has been confirmed alongside Courteeners to headline Neighbourhood Weekender 2018.
The brand new two day festival will take place in the heart of the North West at Warrington's Victoria Park on the Bank Holiday weekend of 26 and 27 May 2018.
Tickets go on sale at 9.30am on Friday 17 November via www.nbhdweekender.com, www.gigsandtours.com and www.ticketmaster.co.uk.
An exclusive pre-sale for Warrington residents (that's people with a WA postcode) go on sale at 9.30am on Thursday 16 November via this link.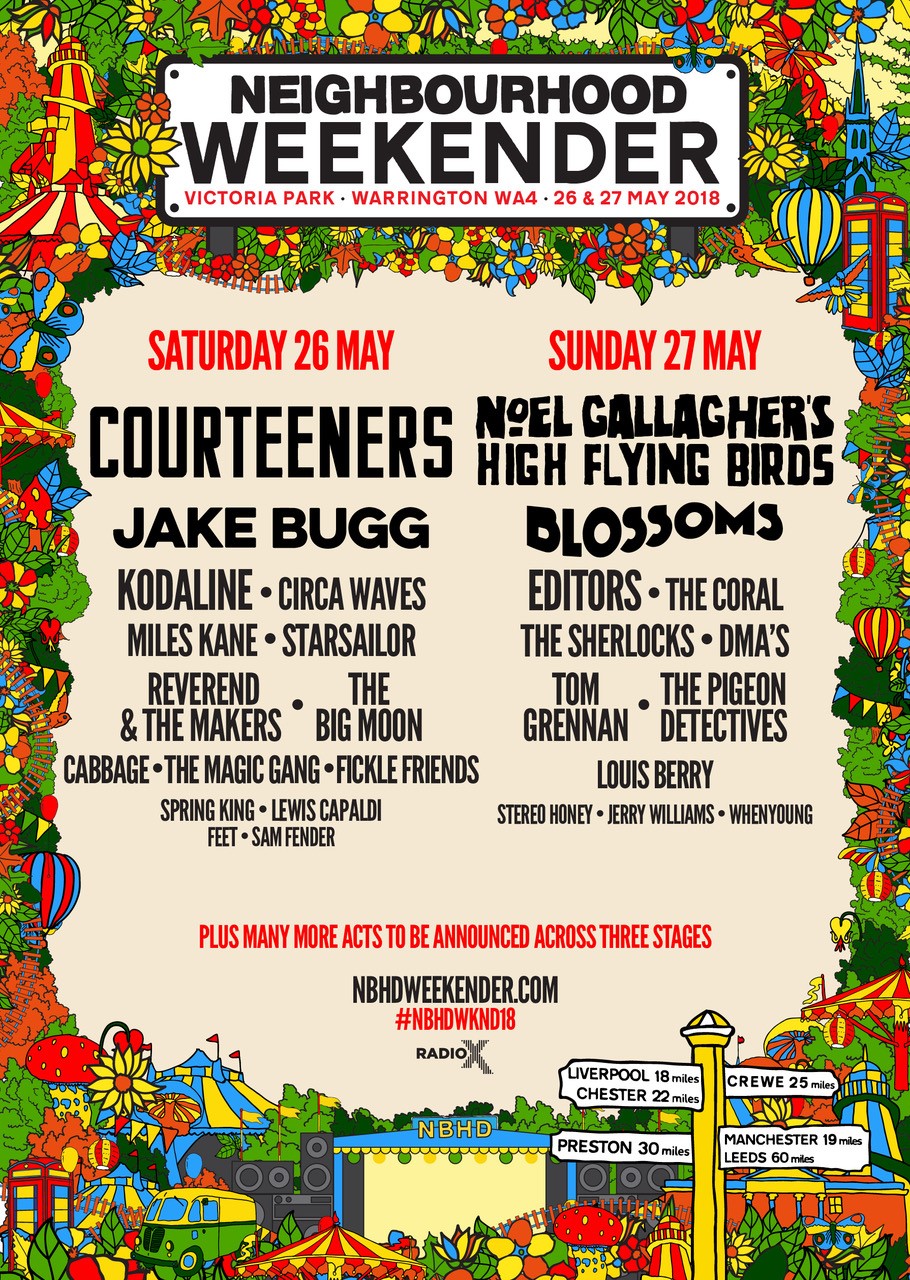 See the full Neighbourhood Weekender 2018 Line-Up so far:
Saturday 26 May 2018
COURTEENERS
JAKE BUGG
KODALINE
CIRCA WAVES
MILES KANE
STARSAILOR
REVEREND AND THE MAKERS
THE BIG MOON
CABBAGE
THE MAGIC GANG
SPRING KING
FICKLE FRIENDS
LEWIS CAPALDI
FEET
SAM FENDER

Sunday 27 May 2018
NOEL GALLAGHER'S HIGH FLYING BIRDS
BLOSSOMS
EDITORS
THE CORAL
THE SHERLOCKS
DMA'S
TOM GRENNAN
THE PIGEON DETECTIVES
LOUIS BERRY
STEREO HONEY
JERRY WILLIAMS
WHENYOUNG