Noel Gallagher: "Christmas Is S**t"
24 December 2017, 16:35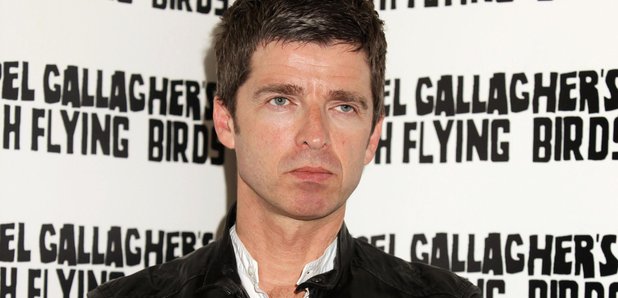 It was only the inclusion of an Oasis song in a John Lewis ad that changed the star's mind.
Noel Gallagher only started liking Christmas when one of his songs featured in a John Lewis advert.
The 50-year-old rock star has admitted to hating the festive season until the British retailer decided to include the track Half The World Away in its Christmas-themed ad in 2015.
Noel - who has daughter Anaïs, 17, with his ex-wife Meg Matthews, and sons Donovan, 10 and Sonny, seven, with his current wife Sara MacDonald - explained: "The entire f***ing period is a stain on society. I f***ing hate it with a passion; the jingles.
"Although when John Lewis put my song in an ad at Christmas, I loved that. At that particular point I thought, 'You know what, Christmas is alright, I'm going to give Christmas a second chance here.' I gave it a second chance, it was fucking shit.
"Too much food, too much we are the world, the jumpers, the TV presenters, the shit adverts, the fucking weather, the disappointed children's faces in my house.
"They'll go, 'I'll ask for a spider?' 'Yeah, but it's fucking illegal to bring spiders into this country'. Then they'll be like, 'What about the African tree frog I asked for?' 'Yeah, that's a big tree in Africa, we're in a fuckng Maida Vale, how about a Maida Vale garden frog that you can get down the end of the garden?'
"And you get, 'But that hasn't got big red eyes'. 'Well Life is a bitch, go and ask Father Christmas.'"
By contrast, Noel admitted to being a big fan of New Year's Eve celebrations.
He explained to Fact Magazine: "New Year, on the other hand, is an amazing thing. Out with the old and in with the new. Christmas is just shit. Christmas is so boring and those little sausages have the stupidest name - what are they called? Chipolatas? That sounds like a circus troupe from the 50s. It's all dogshit."
Noel revealed he has already converted his daughter to his way of thinking and is currently working on his sons.
As for what he plans to get his younger brother Liam for Christmas, the former Oasis star - who has been involved in a high-profile feud with his sibling - said: "I'm giving Liam what I give him every year, the benefit of my genius, which he seems to be cashing in on.
"There you go, merry fucking Christmas. We are not the world, we are not the children, Christmas is for divs."