Is Noel Gallagher Buying Liam A Christmas Present This Year?
16 December 2017, 06:00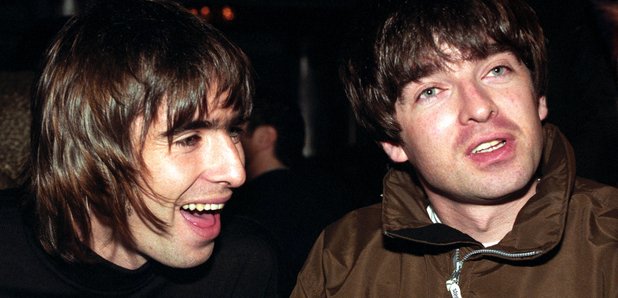 Or will Liam have to "make do" with something else? Noel reveals all…
Noel Gallagher is letting his brother Liam Gallagher "benefit" from his "genius" for Christmas.
The siblings have barely spoken since Noel, quit Oasis over eight years ago and he has barely spoken to Liam since the acrimonious parting of ways. However, the two have thrown verbal barbs at one another for most of 2017.
The Holy Mountain singer made an appearance on The One Show to promote his new album Who Built The Moon? and when asked by hosts Matt Baker and Angela Scanlon if he was buying his younger relation a gift to mark the festive season he aimed another dig his way.
Answering, the guitarist said: "Liam's been benefiting from my genius for a long time. I think he's going to have to make do with that this year."
Noel's comment could be interpreted as a reference to Liam's acclaimed concerts over the past year which have seen him perform a number of songs which Oasis recorded but his brother wrote, such as Some Might Say, Wonderwall and Slide Away.
Speaking previously about the frontman's mixed setlists of his own solo songs from his LP As You Were and Oasis classics, Noel said: "I look at it philosophically. I'm here doing my thing, he's out there also doing my thing. You know, he's promoting my records, and as long as he keeps filling out the little form at the end of every gig, ticking off the songs that I wrote, it's all good."
Noel is no fan of Liam's album - which contains hit singles Wall Of Glass and For What It's Worth - and has mocked his reliance on Adele's producer and co-writer Greg Kurstin and other songwriters to create his debut solo effort.
Comparing Liam to Niall Horan, the rocker previously said: "I'm not sure I can be arsed formulating an opinion on a record that's written by an army of songwriters.
"Isn't the one from One Direction doing that? The little Irish fella with the acoustic? At least he has the decency to play a guitar. I'm not a fan. I have nothing to say about it."