Noel Gallagher's High Flying Birds To Play Intimate Gig For Radio X
25 April 2018, 08:13 | Updated: 27 April 2018, 15:29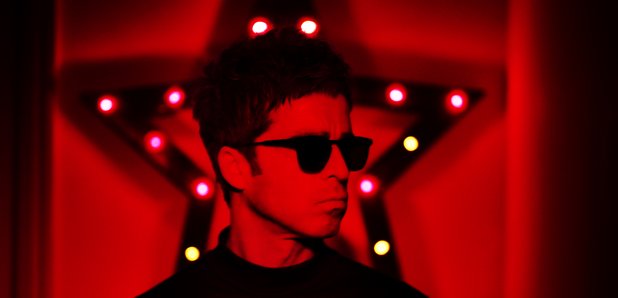 Tickets for the legend's special show at Watford Colosseum next month have now sold out!

Noel Gallagher's High Flying Birds will play an intimate gig for Radio X at Watford Colosseum on Monday 14 May in support of Radio X's charity, Global's Make Some Noise.
Radio X Presents… Noel Gallagher's High Flying Birds will see the band - who have just set out on a huge UK arena tour - perform for just 2,000 fans at the historic venue, with Noel returning to the stage for the first time since Oasis played there in February 2002.
Tickets for Radio X Presents… Noel Gallagher's High Flying Birds have now SOLD OUT - the only way you can get into this show is to win, so keep listening to Radio X...
Who Built the Moon?, the third number one record from Noel Gallagher's High Flying Birds, became Noel's tenth consecutive chart-topping studio album when it was released in November. With Oasis, Noel sold a combined total of 77 million copies across seven multiplatinum studio albums, making them one of the highest selling bands of all time.
He'll treat the crowd to High Flying Birds hits and classics from across his catalogue at this special Radio X Presents… intimate gig.
Noel Gallagher said: "We will take to the stage at Watford Colosseum like the supreme beings we are. The local council of elders have offered us an open top bus parade as we make our way to the venue... in the interest of public safety (and the fact that it may well be rush hour) we have declined this offer.
"The listeners of Radio X shall sit at home with their pizzas and weep at the thought of the majesty that they could have witnessed had they been remotely arsed to find themselves a golden ticket.
"For those of you lucky enough to be in the presence of our genius we say this: come, drink, chant my name, shut up and leave in an orderly fashion.
"We are here. You are there. Never forget that."
Age 14+ and over, under 16s must be accompanied by an adult aged 18 years or over. Tickets are limited to 4 per person. The lead ticket-buyer's name will be on the tickets and photographic ID will be requested on entry.
Please see the full terms and conditions for this show here.
Radio X is on 104.9 FM in London, 97.7 FM in Manchester and on digital radio right across the UK, on mobile via the Radio X app and the Global Player and online at radiox.co.uk.