Noel Gallagher Responds To Lookalike Reports
25 October 2017, 16:55 | Updated: 25 October 2017, 18:21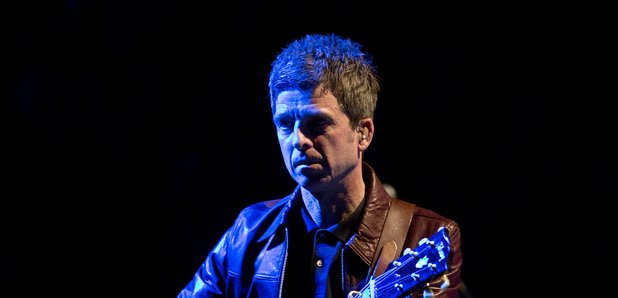 The Holy Mountain singer has weighed in on the bizarre news that a man with his resemblance was "licking windows" in Swindon.
Noel Gallagher has spoken out about the reports of a "lookalike" creating a nuisance while "swigging from a bottle of White Lightening".
As reported by the Swindon Advertiser, North Swindon Police took to their Facebook page on 6pm this Sunday (21 October) to write: "You know it's going to be one of those shifts when you get a report of 'A Noel Gallagher lookalike swigging from a bottle of White Lightning and licking windows!'"
Now, joining in on the action, the Ballad Of The Mighty I singer has taken to his Instagram to write: "Nowt to do with me mate.
I'm still away on holiday."
Meanwhile, Noel Gallagher has said that reuniting with Oasis would be "the death of (him) as a person".
As NME reports, in a new interview with Q Magazine, when asked about the possibility of the Manchester band every reuniting, he responded: "I've been very consistent about it".
He added: "I don't need the money, I don't need the glory, I don't need to relive the memories. If I was to get Oasis back together tomorrow and then do a tour, I'd have a hundred million dollars in the bank but I'd have learnt fuck all."
Then referring to working on his forthcoming Who Built The Moon? album, Gallagher mused: "I'd have actually wasted a year of being in the studio with a person like David Holmes. It would be the death of me as a person."
He added: "I could understand if we were a band who'd been going for five years and were just at our peak, but Oasis have got no unfinished business. We did it. We fucking did it, and then some. It's done."
Watch Noel Gallagher tell Radio X about his new album, which is set for release on 24 November:
Noel also told Q that he wouldn't be listening to his brother Liam's debut solo album, As You Were, because he has "no interest" in it.
However, speaking to Radio X, his brother Liam reckoned Noel would like his solo album.
Watch our video here:
Asked if he thinks his estranged brother will have listened to any of his solo work, he told Chris Moyles: "Oh yeah, of course he will have. And as a music lover he'll like it. And he'll come out and say it like a good boy.
"He'll go, 'That's a good fucking album'. But deep down he'll be fucking going, 'That little fucker', you know what I mean?"
Meanwhile, Noel Gallagher is set for an intimate gig at London's York Hall next month.
The Holy Mountain singer will play a special night at the Bethnal Green venue on 1 November, where he'll perform a selection of tracks from his forthcoming album as well as songs from throughout his career.
.@AppleMusic host a special NGHFB's performance in London on 01.11.17.
Tickets + Info: https://t.co/pCB7Jei35p pic.twitter.com/ely0Yfdhy9

— Noel Gallagher (@NoelGallagher) October 19, 2017
Not one to be outdone, Liam has announced a huge outdoor date at London's Finsbury Park for next summer.
Talking exclusively to Radio X's Johnny Vaughan, the Wall Of Glass singer said: "All the common pigeons are welcome. I'm El Common Pigeon and I'll be there singing you some f**king tunes."
He added: "I'm currently in rehearsals, blowing the cobwebs off some stone cold classics."