Which Oasis Song Can't Anais Gallagher Bear Listening To?
27 January 2017, 13:08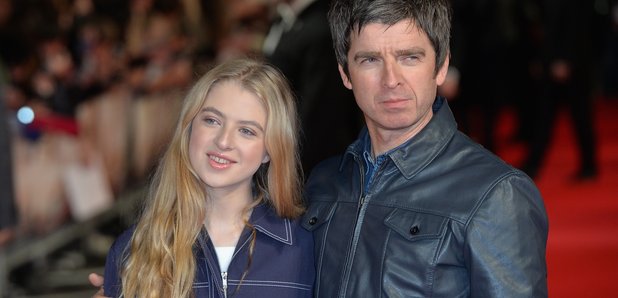 Noel's daughter has revealed which of her dad's classic tunes has outstayed its welcome…
Noel Gallagher's daughter Anaïs has revealed that she can no longer bear to listen to the Oasis song Wonderwall.
In an interview with the NME this week, the 17-year-old model and TV presenter says:
"Growing up, kid at school would tease me and shout Wonderwall lyrics in my face. It's still something adults like to do after they've had a few drinks.
"I was back in Manchester in the summer with my mates. Some guys in the pub recognised me and subsequently serenaded me with Wonderwall."
However, Anaïs is quick to add: "I know he likes to think differently, but I love my dad's music genuinely more than anything."
She also recalls that the first gig she remembers going to was Oasis at Wembley Stadium in July 2009, when she was just nine years old.
She recalled: "Obviously I went to lots of Oasis gigs, but this is the one I can remember most vividly.
"I particularly remember being very upset there were no Cadbury Buttons in the dressing room - a huge travesty."