WATCH: Noel Gallagher To Appear In Acid House Documentary
23 January 2017, 11:13 | Updated: 23 January 2017, 11:23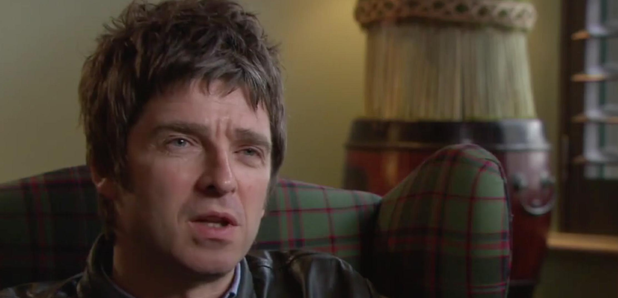 The Oasis man is a talking head on upcoming film They Call It Acid, alongside the likes of Bez, Adamski and more.
Noel Gallagher is set to appear in upcoming music documentary They Call It Acid.
The Ballad Of The Mighty I singer features as a talking head on the forthcoming Gordon Mason-directed film, which is set to tell the story of Acid House culture in Britain.
Watch the trailer here:
In the clip, Gallagher is captured saying: "It was the last social musical revolution that's been. I think it was our answer to punk."
He adds: "Thinking about it now gives me goosebumps".
The film also features contributions from the likes of Adamski, Bez, Paul Oakenfold, and more.
It's s not clear when the film will be released, but a post in their Latest News section from 2015reads: "THEY CALL IT ACID is now complete and we are currently seeking funding for a release. Any questions, please contact us by clicking here."
A statement from the director reads: "Every generation enjoys their formative years, I was lucky, I was 21 in 1988, old enough to have my freedom and young enough to enjoy the time of my life.
"Acid House was a culture that I naturally evolved into, in the mid 80s I was a part time DJ and full time Film Editor, I knew some of the first promoters and DJs, but I'm glad to say that I attended many of the first Acid House parties as a punter in the scene, not behind the scenes, being able to share that euphoric experience of dancing all night to House Music at an illegal party, a freedom which was at the time indescribable."