War Child: We Always Wanted to Get Noel Gallagher And Damon Albarn Together
21 February 2013, 01:03 | Updated: 30 July 2013, 12:51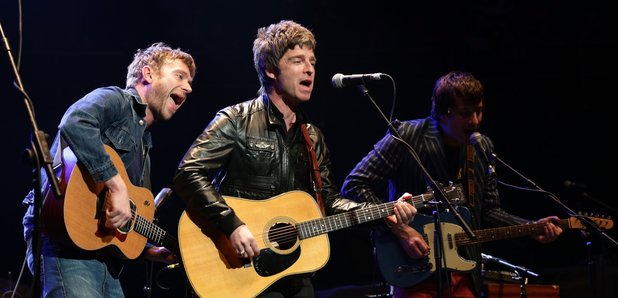 Radio X has been talking to War Child at this year's BRIT Awards… and they've told us that it was always their ambition to bring together Noel Gallagher and Damon Albarn to help them raise funds for the charity.
The charity - which helps children who are affected by war in different countries - was given a Special Recognition Award at the event at London's O2 last night (February 20), to celebrate their 20th anniversary.
Ben Knowles, the Director of Fundraising at War Child UK, told Radio X: "It's been really nice to have Noel Gallagher and Damon on our table together this evening!"
"When we put together the first album Help back 1995, it was very much an ambition of War Child to not only help children in conflict but to bring together Blur and Oasis on one album.
The award was presented to Ben by none other than Damon Albarn. "It's been a great night for us," he explained. "And tonight, Coldplay, who been big supporters of ours and Muse, who did an amazing gig on Monday night, were in the room as well. As much as this award is for us, I hope that they all feel a touch of pride in what they've done to help War Child over the years, too."
Hear the full interview:
You can find out more about War Child and the work they do at their official website.