One Direction's Liam Payne calls Noel Gallagher "Sad" After 1D Rant
16 December 2015, 10:51 | Updated: 16 December 2015, 10:55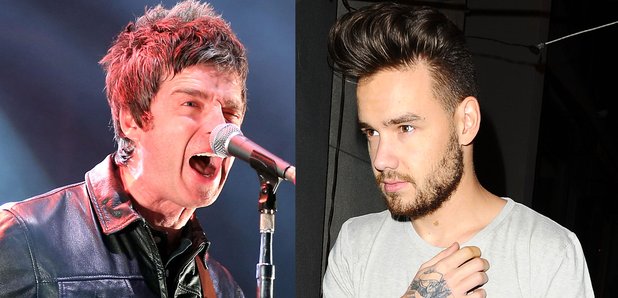 Liam Payne has hit back at Noel Gallagher for calling One Direction "cocksuckers". The 22-year-old is a huge Oasis fan, but reckons Noel Gallagher is "sad" for attacking his band.
One Direction's Liam Payne says he met Noel Gallagher the day the Esquire interview came out, and says the star was nothing but nice to his face.
Speaking to the BBC, he revealed: "The funny thing was, I met him the day the story came out.
"I didn't know it was coming out, and he came up and said, 'All right, mate? How are you doing?' I was like, 'Fine thanks, mate. Nice to meet you'." That was on the same day that Noel was calling 1D "c***suckers."
"The next day I read the story and thought, 'How sad is that?' He completely dissed us. Nice to diss your fans, isn't it?"
The singer went on to say how much he'd been inspired by Oasis, but wished they'd "sometimes pipe down," especially when it comes to Adele.
He continued: "He ripped off half the industry for no reason, and then loved Kanye West. I love Kanye West as much as the next man, but there's no need to diss poor Adele."
He continued: "It's sad because they (Oasis) genuinely led me to a path of singing. That's something they should be genuinely proud of.
"They don't think before they speak. You never know who was a fan of your music. Especially when you were as big as they were. Do it with grace. Good old Noel, bless him.
"I had to have a moan about that at some point. I'm over it."