Noel Gallagher Reunites With Ex-Man City Player Carlos Tevez In Argentina
22 March 2016, 11:18 | Updated: 22 March 2016, 11:21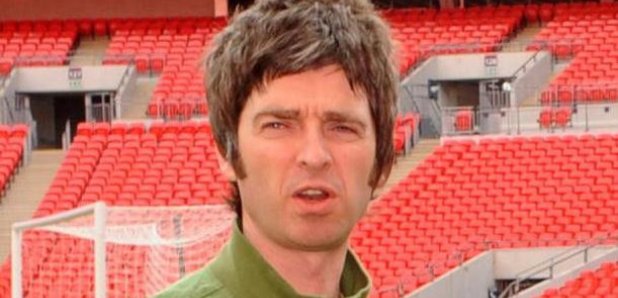 The former Oasis star took time out to visit the footie star ahead of his Buenos Aires gig last weekend.
We all know how fond Noel Gallagher is of his beloved Manchester City, so much so that he's willing to fly hundreds of miles to see one of their former players... kinda.
The former Oasis man played the Estadio Luna Park in Buenos Aires, Argentina last weekend and decided to spend some time with former Man City player Carlos Tevez at La Bombonera at the Boca Juniors homeground.
The picture posted from the official Boca Juniors Twitter account, sees Mr G embracing Tevez and on the left and posing with the club's manager, Guillermo Barros Schelotto, on the right.
Noel Gallagher, con Tevez y Guillermo en la Bombonera. Enterate todos los detalles:https://t.co/8FlKfroq6m pic.twitter.com/wBHkoTxy0m

— Boca Jrs. Oficial (@BocaJrsOficial) March 18, 2016
After his epic gig, Gallagher took to his Instagram to post a snap of a signed Man City top, with the caption: "Mucho Gracias beautiful people! "I had a fucking GREAT time as always. Thank YOU for 2 of the best gigs ever. Hasta Luego"
The Ballad Of The Mighty I singer continues his world tour till the end of the month, visiting tAuckland, New Zealand on 24 March, followed by three dates across Australia.