WATCH: Noel Gallagher Receives Teenage Cancer Trust Award
3 April 2017, 10:14 | Updated: 16 April 2017, 23:50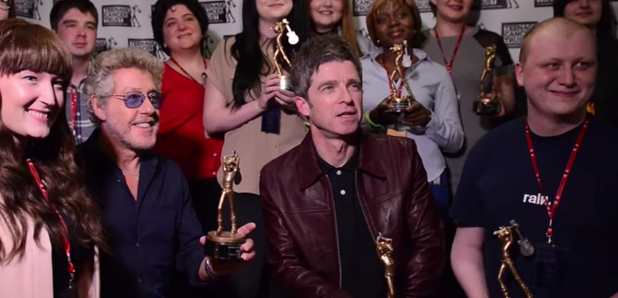 The Ballad of the Mighty I singer was recognised for his services as an ambassador for the charity.
Noel Gallagher has received a Teenage Cancer Trust award.
The 49-year-old rocker was handed the gong for his services as an ambassador for the charity as they marked 100 shows at the iconic Royal Albert Hall.
According to the website, the awards were handed out to "every artist who has given up their time over the last 17 years to headline for free for Teenage Cancer Trust at the Royal Albert Hall, raising many millions for young people with cancer."
The former Oasis member branded the week of shows at the famous venue as an important part of the "musical calendar", and praised the work of The Who's Roger Daltrey, who books the acts for the charity event.
Watch Gallagher talk about the charity here:
Speaking in a video uploaded to the charity's YouTube channel on Sunday (2 April), the In The Heat of the Moment singer said: "I don't think anyone at the time would have thought it would have become such a part of the musical calendar.
"It's a great thing Roger (Daltrey) has done. It doesn't take much convincing to get me here, I love the kids and the charity and all that but I never tire of playing the Albert Hall. There's something only musicians will experience walking out on that stage, it's quite a magical feeling. I've never done a bad show here."
Meanwhile, The Who frontman previously said he's considering handing over the responsibility of booking the shows to someone like Noel when he steps down in a few years time.
He said: "I'd like to do 20 years and that'd be enough for me. I'll probably hand it over to Noel [Gallagher] or someone. One of the younger mob."
Photo: YouTube/Teenage Trust Award