Noel Gallagher Predicts Man City's Win On Penalties, Proves He's Always Right
29 February 2016, 13:30 | Updated: 29 February 2016, 14:15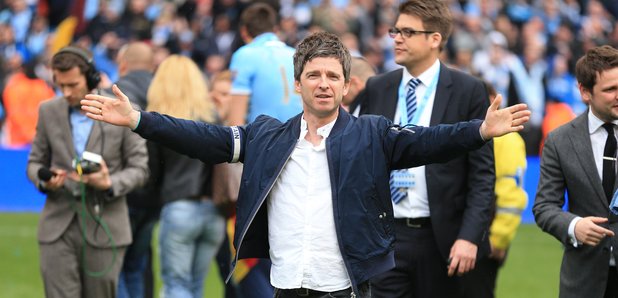 The former Oasis star was right about his team winning on penalties at Sunday's Capital One Cup final match.
Noel Gallagher is used to thinking he's always right, but now he has actual proof of it.
The former Oasis star and HUGE Manchester City fan was asked before Sunday's Capital One Cup final match between Man City and Liverpool who he expected to win, and he said: "I think it's going to be mega close and I'm not very optimistic.
"But I'm going to say we'll win on penalties".
Then, when aksed who was going to get the "decisive pen," he answered "Yaya: (Touré)".
Watch the clip below:
Not sure the nerves could take that today, @NoelGallagher! #cityatwembley #mcfc pic.twitter.com/2hQYumtYMM

— Manchester City FC (@MCFC) February 28, 2016
Well, as it turns out - like with most things - Gallagher was right, and his team went on to win the Cup, with Toure scoring the winning goal during penalties.
Spooky.
Watch him bask in the knowledge of his omnipotence below:
He called it! Penalty predictor @noelgallagher shares his post #cityatwembley delight. #mcfc https://t.co/17abeLwjDT

— Manchester City FC (@MCFC) February 28, 2016
Meanwhile Liam Gallagher took to Twitter to share his support for boxer Scott Quigg, predicting his win at his match in Manchester...
Scott Quigg to win LG x

— Liam Gallagher (@liamgallagher) February 27, 2016
However, Quigg was defeated by Carl Frampton, proving perhaps Liam doesn't quite share his brother's mystic talent...
Nevermind, eh?