"I Told Him It's Too Long!" Noel Gallagher Offers Paul Weller Songwriting Tips
16 February 2015, 16:00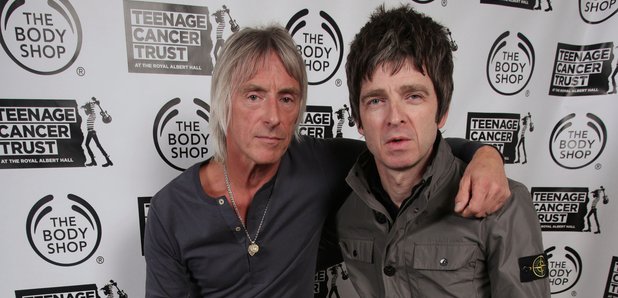 Noel says that he's been working on the Modfather's new album - but thinks Weller is going to ignore his advice on how to improve his songs.
They've been mates for a long time and muck in on each other's records frequently - but that doesn't mean Noel Gallagher and Paul Weller are afraid to have the odd disagreement.

And as Noel's been telling the Telegraph in a new interview, it also doesn't mean that Weller's afraid to ignore the advice of the former Oasis man.

"I was down there two weeks ago, playing on something for his record," Noel said, "and I've got to say it was f***ing great."
He also got a listen to These City Streets, an epic new track that Weller is working on that currently clocks in around eight minutes.

Noel declared the song was "too long" but said that won't stop Weller from making it ever longer if he wants to: "As I told him it's long, "he's probably added antoher three minutes!"

Gallagher paid a touching tribute to his pal though, saying they had a unique bond. "He's always on good form though. I've never really seen the worst of him. I've only ever seen the best of him. We're mates, do you know what I mean? I'm the one person he's never fallen out with."

Speaking of unique bonds, the interview also saw Noel address rumours that him and Liam might patch things up. Oasis fans might want to look away now, because it doesn't sound terribly positive.

"Liam's got to clear the decks, sort his s*** out and start again. I don't know what he'll do. I can't speak for him...According to my mam he's all right. But I don't know."