Noel Gallagher: Oasis Film Leaves Out "Monstrous Drug Taking"
4 February 2016, 16:23 | Updated: 4 February 2016, 18:33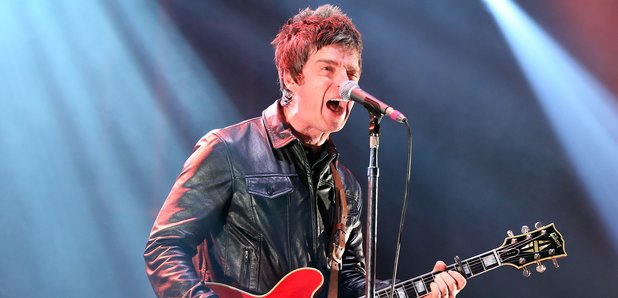 The former Oasis star admits there's some footage that's too wild for the documentary.
Noel Gallagher has revealed there's footage that won't be making the upcoming Oasis documentary.
The team behind Amy and Spike Island - including director Asif Kapadia - are set to tell the story of the Manchester band, but the Don't Look Back In Anger singer explained why there's some clips that were off limits.
Speaking to GQ, Gallagher said: "We have all this footage from behind the scenes leading up to the gigs, most of which can't be used as there's just monstrous drug taking."
Moving onto the subject of Adele, the star suggested even hearing the singer's latest single puts him off his cornflakes:
"Adele? I'm not a fan" he said. "She always comes on the radio when I'm having my cornflakes: 'Hello?' No, f*** off!"
The overconfident Gallagher also recently told Rolling Stone that this year he'll "remain totally fucking awesome".
Talking about his new album and his outlook on the new year, he joked: "In 2016, I'm as awesome as I was in the back end of 2015.
"My hair is impeccable; it's not showing any signs of thinning, at all. I'm fuckin' thriving. Thriving!"
Mr. G's confidence is so high that last week he also poured water over Kanye West's claims he'd made the "best album of all time," and said his third offering would be better.