Noel Gallagher: "Nobody Gives A F**k What Liam Thinks"
26 April 2017, 11:25 | Updated: 26 April 2017, 17:21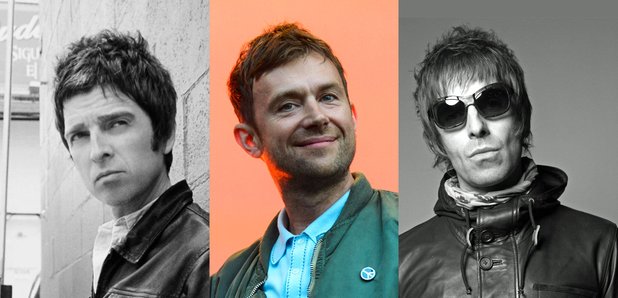 The rocker talks featuring on Gorillaz's We Got The Power, while Damon Albarn thinks Liam Gallagher would have a "fantastic one-liner" about their collab.
Damon Albarn and Noel Gallagher have spoken about working together for the new Gorillaz record.
The Ballad Of The Mighty I singer provides backing vocals on the animated band's We Got The Power, and Damon Albarn reckons his brother Liam wouldn't have too many nice words to say about it.
In an interview with Vulture.com, Damon said: "In a sort of lighthearted way, I'd promised Noel he could be on this record. He was always like, 'I want to be on the next Gorillaz record', and I was like, 'Sure.' I thought it might be cute, the idea of us singing about the power to love each other.
"Of course, no one's asked Liam what he thinks about the song yet. No doubt he'd have a fantastic one-liner about what a bunch of f***ing knob heads we are."
However, Noel seemed to have a more dismissive attitude when it came to his estranged sibling's opinions, adding: "Listen, nobody gives a f**k what Liam thinks about anything."
Gallagher - who told Radio X he will release his third solo album this November - also revealed he had no idea Savages' Jehnny Beth would feature on the track or that it would be cut down so much.
He said: "It used to have more singing and different sections in it. When I got sent the final track, and it ends abruptly at two minutes, I was like, Oh. The next time I saw Damon, I said, "It's a bit f***ing short, isn't it?"