Noel Gallagher: My Mum's A Hero For Bringing Up Liam Gallagher
9 September 2016, 17:35 | Updated: 9 September 2016, 17:43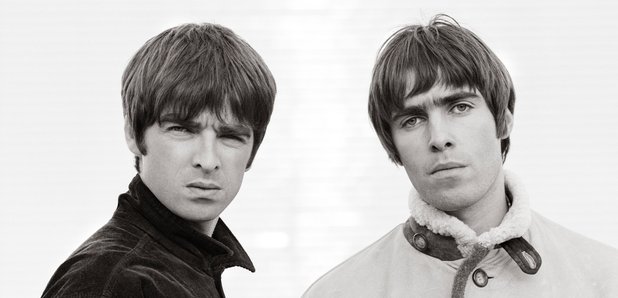 The Ballad of the Mighty I singer has revealed his heroes, his biggest influences and discussed that Oasis reunion.
Noel Gallagher has dubbed his mum a hero for bringing up his brother, Liam.
When asked who his heroes were in a new interview with Rolling Stone, the Ballad Of The Mighty I singer revealed: "My mum, because she brought Liam Gallagher up. I mean, fuck me."
Ever the softie, Gallagher also mentioned his other half, Sara MacDonald, and his only daughter, Anaïs, gushing: "My personal heroes are my wife, because she's fucking gorgeous. Through some mad trick of fate I ended up marrying her after meeting in a nightclub, and we have two kids.
"My teenage daughter is a hero because she's overcome adversity and she's cool as fuck."
Talking about his musical heroes, the Dream On singer also referenced The Beatles, Paul Weller and U2, the latter two who have "become friends and neighbours".
Addressing the never-ending rumours and the questions surrounding a possible Oasis reunion, Gallagher said: "Every day of the week. People say, 'You'll definitely re-form – you will,' and I'm just like, 'That's so fucking rude.' They try to Jedi-mind-trick me."
On the possibility of his brother reuniting the band without him, he quipped: "I'd fucking pay to see that. That'd be fucking interesting. We should start a rumour that I'm going to do it without Liam and I'm gonna use a hologram like they did with Tupac at Coachella."
Today Oasis revealed an exclusive version of Don't Go Away, which is taken from the forthcoming reissue of their 1997 Be Here Now album, set for release on 7 October.
The track with Noel Gallagher-sung vocals marks the first time band's legendary Mustique Demos have been made available to the public.
Listen to it below:
Don't Go Away (Mustique Demos) is also available to stream, download and comes as an instant grat. when the album is pre-ordered.