Noel Gallagher Has Apparently Lost His F***ing Phone...
24 February 2017, 10:07 | Updated: 24 February 2017, 12:10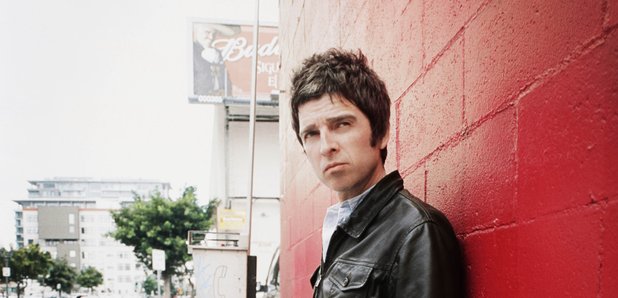 According to reports, the Ballad Of The Mighty I singer joked "I can kiss goodbye to my knighthood".
Noel Gallagher has revealed he lost his phone after the BRIT Awards on Wednesday (22 February).
According to The Daily Star, the Ballad Of The Mighty I singer revealed he left his mobile in a cab, saying: "I better find it because of all the f****ing porn on it, don't want that to get out and splashed everywhere.
"I can't have that out, it will ruin my image of being an innocent, wholesome pop star."
According to the outlet, he added: "I can kiss goodbye to my knighthood, that won't happen after someone picks up my phone."
The Oasis legend attended the awards ceremony, where he presented the award for the Mastercard British Album Of The Year.
David Bowie posthumously picked up the gong for his Blackstar LP, which was released just two days before he lost his private battle with cancer.
Accepting the award on his behalf was Bowie's son, Duncan Jones, who said: "He's always been there supporting people who are a little bit weird, a little bit strange and a little bit different.
"So this award is for all the kooks and all those who make the kooks."
Watch his full speech below:
After the bash, the director took to Twitter to add to his moving tribute, writing: "I did forget one little bit of the speech though.... F**k cancer. F**k it right off the planet."
I did forget one little bit of the speech though....
Fuck cancer.
Fuck it right off the planet.

— Duncan Jones (@ManMadeMoon) February 22, 2017