Noel Gallagher: "I remain f*cking totally awesome"
2 February 2016, 10:39 | Updated: 2 February 2016, 13:52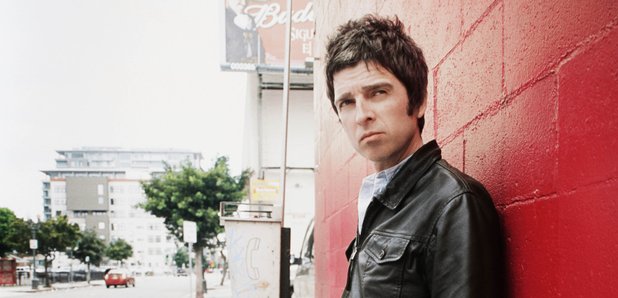 The star talks his "impeccable hair," wanting "anonymity" in America and his Bowie-inspired new album.
Noel Gallagher reckons he's totally "fucking awesome" and we can kind of see what he's on about.
The former Oasis star spoke to Rolling Stone about his third album and revealed he's doing better than ever.
Describing his outlook for 2016, he revealed: "I remain fucking totally awesome."
"In 2016, I'm as awesome as I was in the back end of 2015. My hair is impeccable; it's not showing any signs of thinning, at all. I'm fuckin' thriving. Thriving!"

Talking about his aims for the next Noel Gallagher's High Flying Birds next record, he jokes that not being recognised in the States is high on his list of priorities.
"I'm doing some stuff that, this time in particular, will get really, properly ignored in America," he quipped. "I don't just mean ignored like the rest of 'em. I mean properly ignored. That's what I'm aiming for: total, total anonymity.
He added: "I'm sick and tired of being in New York and being pestered by one person a month. That's gotta fucking stop."
And as for influences, the Ballad Of The Mighty I singer admits there's a bit of of Bowie in his third LP.
Referring to his Top 5 tracks from the late rock star, he revealed there's a line in Bowie's In The Heat Of The Morning he's "subconsciously used" and parts of The Jean Geanie he's "nicked" too.
Noel's confidence is so high, that last week he poured water over Kanye West's claims he'd made the "best album of all time," and said his would be better.
Things are also looking up for the star's football team, Man City, who yesterday announced that Pep Guardiola was taking over as their new boss.
From the looks of things, the Lock All The Doors singer is pretty excited about that too, writing: "I see you baby!!! Be warned Mr.Pep both me and Sara are Very much looking forward to licking your face next season.."